Angel A - Angels After Party
Posted - April 19, 2019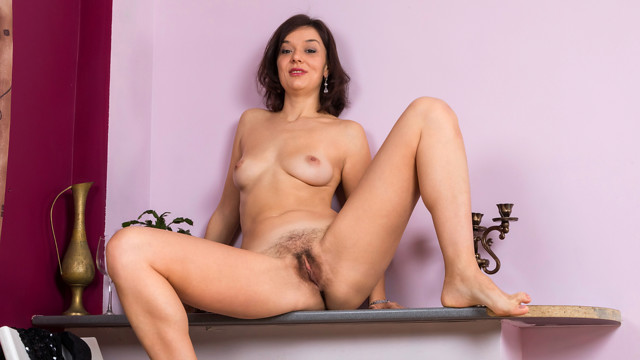 After coming in late from a high-class party, Angel A. finds herself alone and horny. She caresses her tender skin with light touches of her fingertips, then gradually unveils herself as she peels off her miniskirt dress, bra, and undies until her slim and sexy body is on full display.
»»» End «««
Alby Daor - Turned On
Posted - April 18, 2019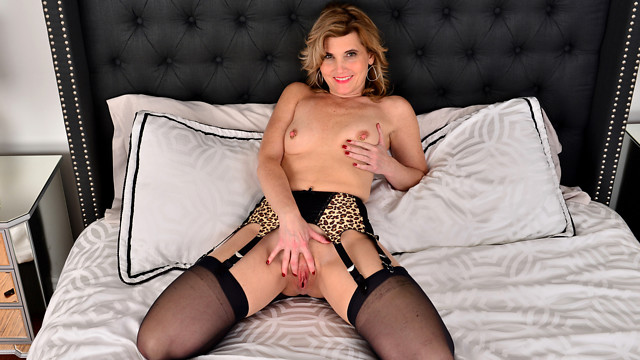 Stunning in lingerie, Alby Daor is a hot granny that will captivate and seduce you. Her thong rides up into her ass to show off the plump cheeks. Climbing into bed and peeling off her underwear, she spreads her thighs and explores her lush body from tits to twat with her talented fingers.
»»» End «««
Angel A - Amateur Fun
Posted - April 17, 2019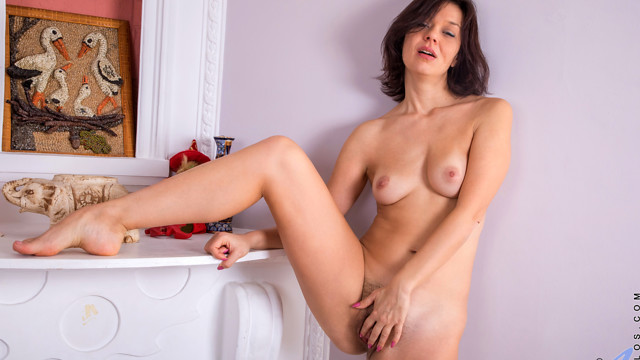 Angel A. is a hot amateur milf whose tall figure is slim and sexy. She is loving every moment as she shows herself off, from her puffy nipples and perfect handful jugs to the cream filled bliss of her hairy fuck hole. This mom will make you want to cum on over!
»»» End «««
Alby Daor - Prime Time
Posted - April 16, 2019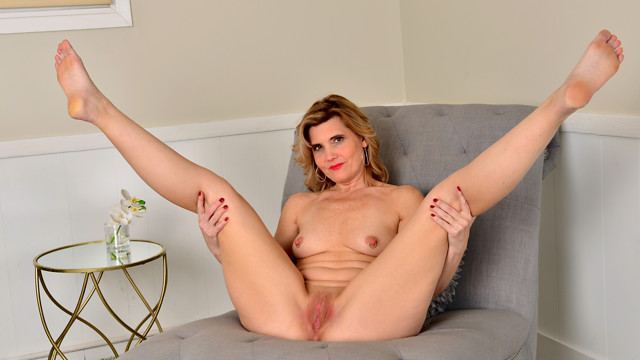 A very sheer top leaves nothing to the imagination when it comes to Alby Daor's upper body. Her bra and panties are slow to come off, but it's worth the wait as you feast your eyes on her lush body from her breasts to her cum hungry bald cunt.
»»» End «««
Alby Daor - Its Her Pleasure
Posted - April 14, 2019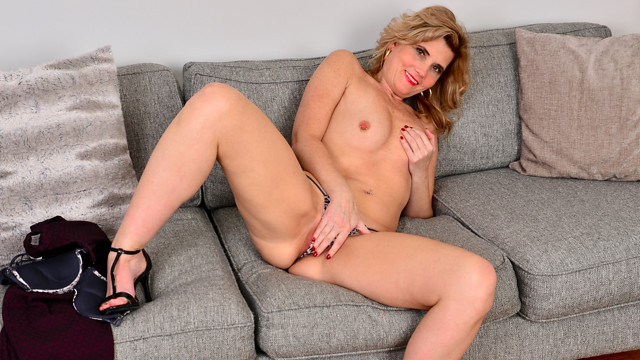 Classy granny Alby Daor is stunning in a tight dress that highlights her slender figure and put you in mind of a classy lady. She's a closet vixen, though, who loves whipping out her boobs and squeezing them until she's turned on and ready to go to work with her magic fingers on her bare twat.
»»» End «««
Alby Daor - Alone With Alby
Posted - April 12, 2019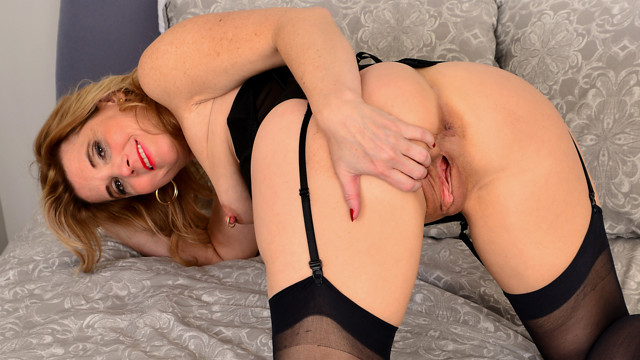 Looking hot as hell in some green and black lingerie, Alby Daor is a mom on a mission for carnal pleasure. This horny cougar loves showing off her big pierced nipples and her cream filled bare pussy. She's locked and loaded for a good time, so all she needs is a partner to play with.
»»» End «««
Alby Daor - Hardcore
Posted - April 10, 2019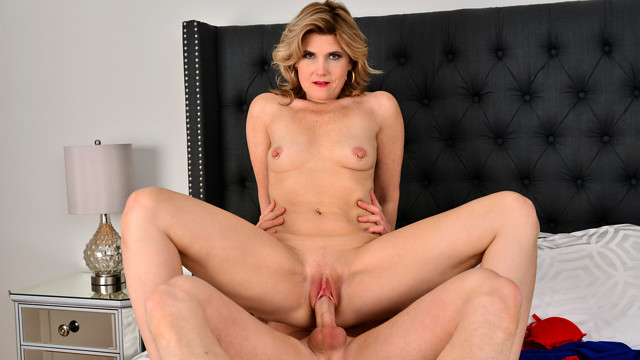 Alby Daor is a hot and horny granny with a do me attitude. She loves the D, from sucking her partner off to having it buried between her thighs. Watch her ride her way to sexual satisfaction, then get on her knees and take a facial of hot jizz to complete her romp.
»»» End «««
Zara - Toy Time
Posted - April 9, 2019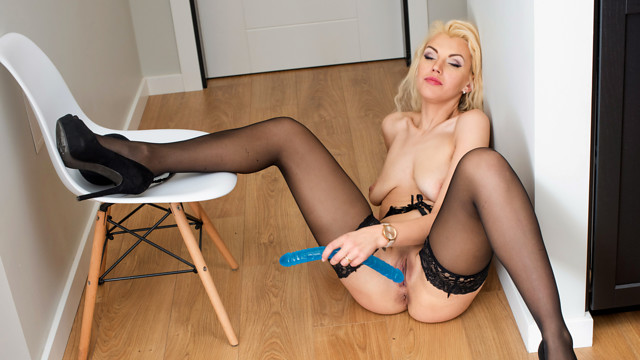 We can't get enough of hot and horny Zara, whose inhibitions just don't exist. She keeps a hard dildo right in her purse for emergency masturbation sessions. Watch her play with her toy as she warms herself up, then use it to fill her tight bald cunt right to the brim.
»»» End «««
Zara - Pinup Pretty
Posted - April 7, 2019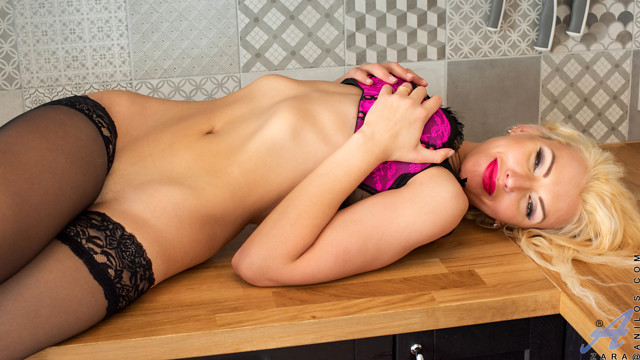 It's laundry day for Zara, and this horny housewife kills two birds with one stone by throwing all her clothes into the machine so she's down to her bra and stockings. That makes it simple to spread her thighs and fondle her cock craving bald pussy until she's wet and ready to play.
»»» End «««
Zara - Glamour Babe
Posted - April 5, 2019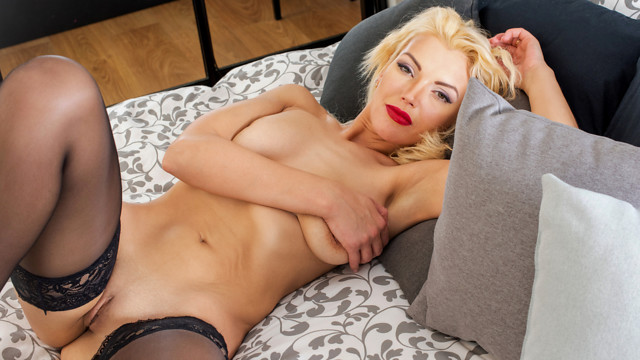 Stunning in a hot red dress, Zara is fucking gorgeous, and she knows it. Instead of going out on a date, she decides to stay in and make love to herself by slipping out of her evening gown, bra, and panties so she can slide her fingers knuckle deep into her slippery snatch.
»»» End «««