Gloria - Home With Her
Posted - January 19, 2021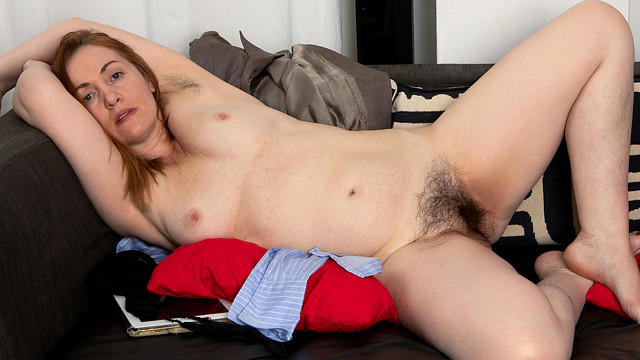 All natural mama Gloria wants to show off the bush that she's oh so proud of. To do that, she has to slip out of her office attire, including her bra and thong and fishnet stockings. By the time she's nude, this newcomer's cunt is already nice and wet in anticipation of a good time.
»»» End «««
Gloria - Bush Beauty
Posted - January 17, 2021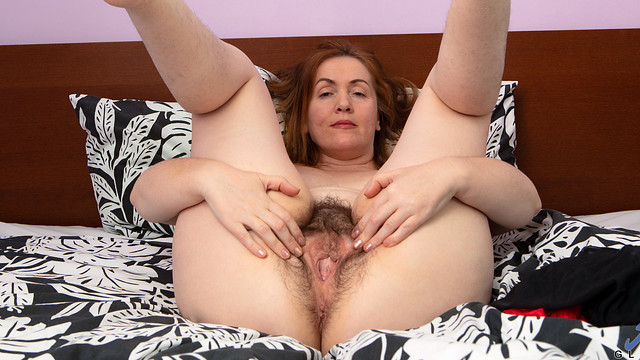 There's nothing at all shy about Gloria even though she is brand new to the adult scene. This buxom mama loves lingerie, sheer tops that show off her hard nipples, and clothes that come off easily. Her hairy cooch is nice and slick as her fingers explore all her tender folds.
»»» End «««
Gloria - Amateur Fun
Posted - January 15, 2021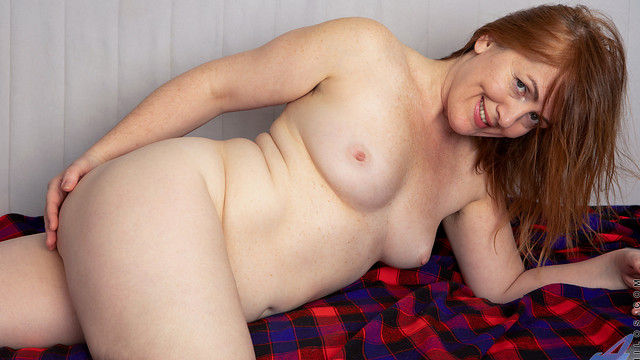 We love finding busty and horny newcomers like Gloria who have lots to bring to the table with their enthusiasm. This housewife may be brand new, but she can't wait to get naked. Her big breasts and hard nipples may be the first thing you notice, but her wildly hairy fuck hole will captivate your attention.
»»» End «««
Gwen - Take Your Time
Posted - January 14, 2021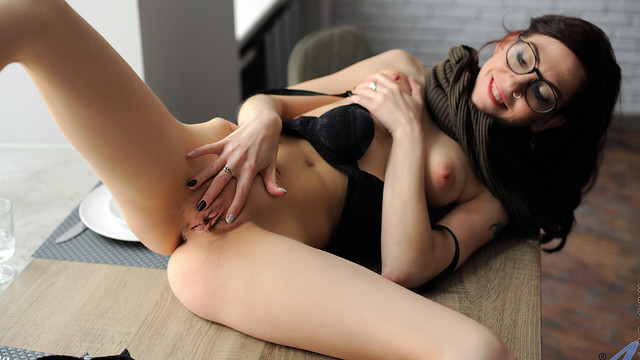 Slim, sexy, and oh so fuckable, Gwen wants you to take a good look at her lovely figure. This horny mama wants you to touch, so be prepared to enjoy the show as she uses her talented fingers to show you all the secret keys to make her lovely body hum.
»»» End «««
Gloria - All Natural
Posted - January 13, 2021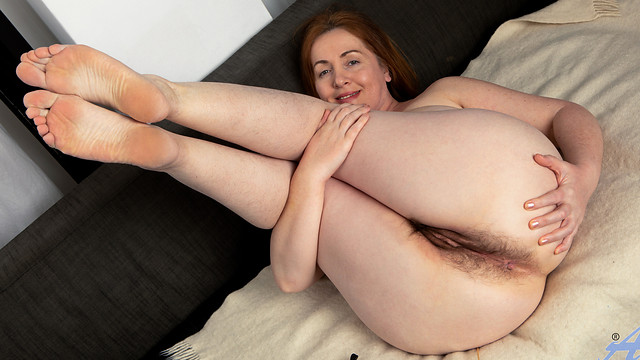 We love busty housewives like Gloria who are lusty and horny enough to bring their own huge tits up to their mouth to suck their own nipples. Let this horny mommy show you how it's done as she finger bangs her hairy snatch with her magical fingers that plunge deep and won't quit until she cums.
»»» End «««
Gwen - Sexy Housewife
Posted - January 12, 2021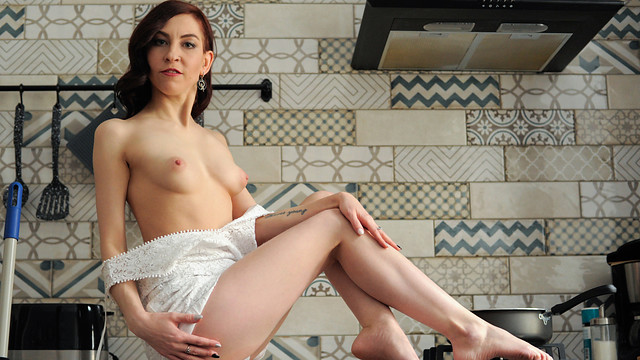 When Gwen is finished cleaning the house, this horny mommy rewards herself by getting naked and fondling her generous titties until her nipples are nice and hard. Once she starts stripping, this hot housewife won't stop until her hands have explored every inch of her body, from her hard nipples to her wet cunt.
»»» End «««
Gwen - Let You Watch
Posted - January 10, 2021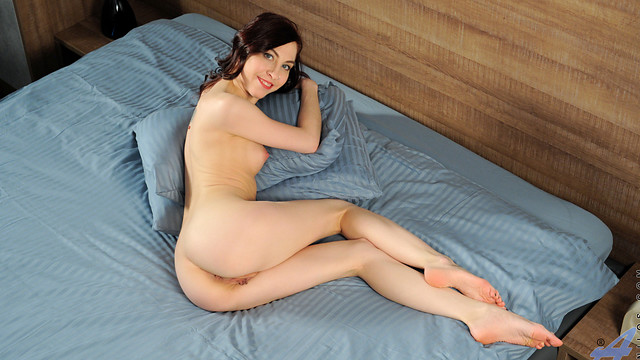 Sleek and sexy in her daytime dress, Gwen wants you to know that she's always happy to fuck. Her talented fingers know just what to do to make her nipples go hard as rocks and to make her pussy pulse with excitement. This is one lusty treat you are definitely going to want to eat right up.
»»» End «««
Gwen - How Do I Look
Posted - January 8, 2021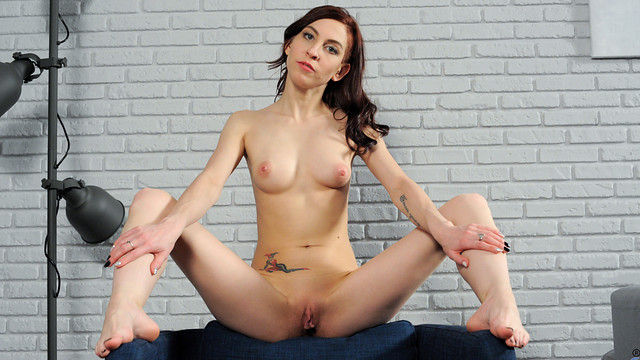 Russian housewife Gwen is ready for a party in her pussy as she tries on various outfits over her panties and camis. When she's done playing dress up, she pops her T&A out for a little bit of fun. Hopping onto the chair, she gets comfy as she explores her voluptuous curves.
»»» End «««
Gwen - Love Me Right
Posted - January 6, 2021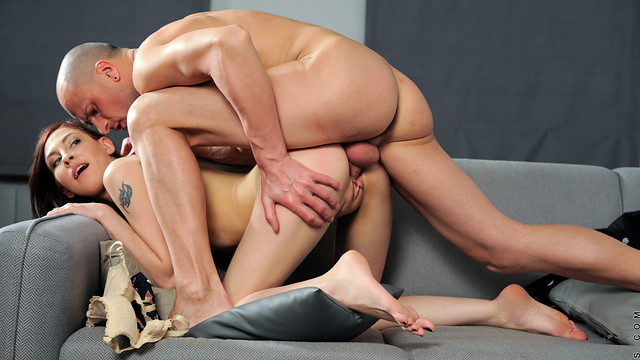 Whenever Gwen has the chance to get her greedy pussy pounded, she says yes please! Today, she lets her beau peel her out of her dress and thong so she can fill her mouth and pussy with the thickness of his cock. Enjoy the show as this redhead tries a variety of hardcore positions until she's cumming!
»»» End «««
Devyn Lux - While You Watch
Posted - January 5, 2021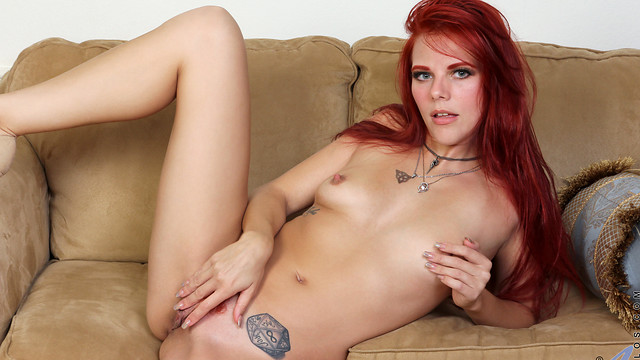 Devyn Lux is thinking of getting hitched, but before she does this hot mommy wants to have one last good time. She can't wait to get naked on camera and show you what to do with your fingers and toys to make her motor hum.Lusty redhead Devyn Lux is eager to get naked for our cameras. Her body is delightfully curvy in her bra and panties as she strips. You're going to go bananas for her little red muff as she gets naked. Grabbing a vibrating toy, she shoves it into her cooch and rides it hard.
»»» End «««