Charlotte Davis - Wet And Ready
Posted - July 17, 2013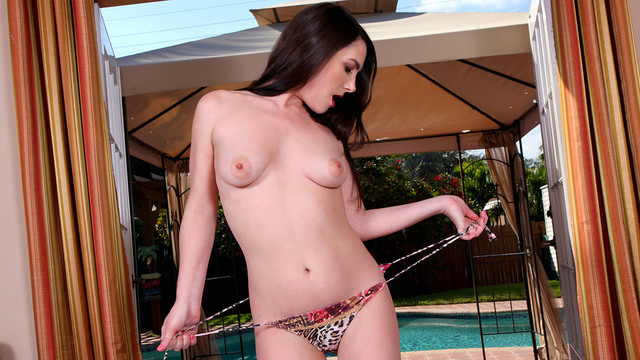 Just in from the pool and dripping wet, 30 year old Charlotte Davis quickly peels her bikini away from her creamy skin. Nude, Charlotte searches for some ice to cool her heated small tits and to pucker her nipples into hard horny peaks. Moving the ice lower, Charlotte pushes the chips deep into her creamy snatch, gasping at the ice cold makeshift dildo as it stimulates her cum craving pussy.
»»» End «««
Charlee Chase - Poolside With Her Toy
Posted - January 10, 2013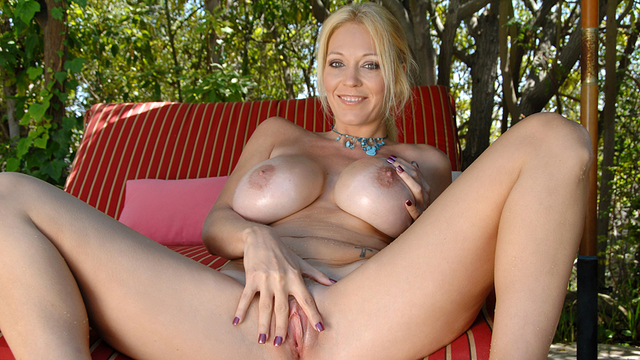 Charlee Chase is a beautiful blonde milf with a set of enhanced breasts that practically beg to be sucked. When this gorgeous girl decides to slip out of her string bikini and lathe her large tits with suntan oil, it is only a matter of time before her landing strip pussy demands to be filled and fucked, too.
»»» End «««