Emily Marshall - Soapy Tits
Posted - July 31, 2013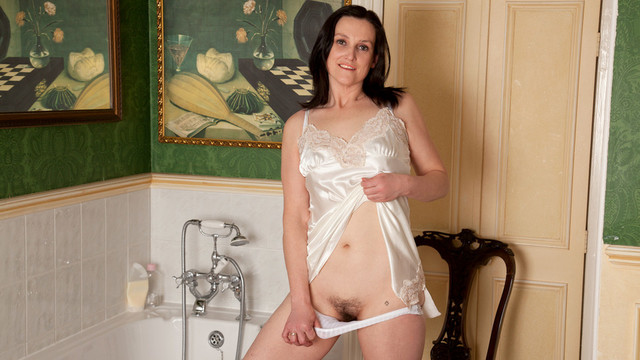 Bath time is fun time for 37 year old UK babe Emily Marshall. This all natural milf slips out of her super short lingerie camisole to reveal a sheer bra and panties. Her dark big areolas are puckered and easily visible beneath the silky material, as are the brown curls hidden by her panties. When she is nude, Emily climbs into the tub and shampoos and rinses her slender body.
»»» End «««
Bobby Bentley - Wicked Fun
Posted - July 31, 2013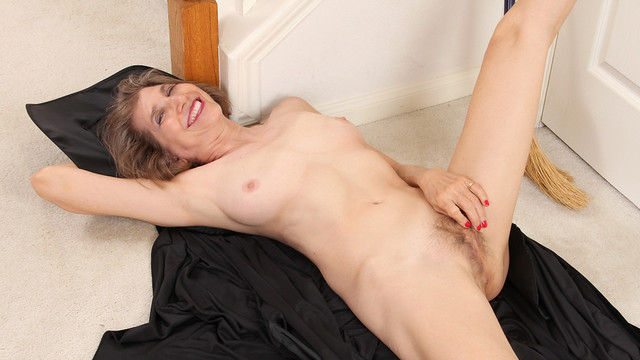 Bobby Bentley is one hot granny who loves to dress up and role play. Wearing a sexy witch costume, Bobby peels away the layers covering her medium boobs and her creamy hairy pussy one at a time until she is naked and horny! Then the sexy cougar parts her thighs and gets down and dirty with the help of her broom and her talented fingers.
»»» End «««
Mona - Hardcore
Posted - July 30, 2013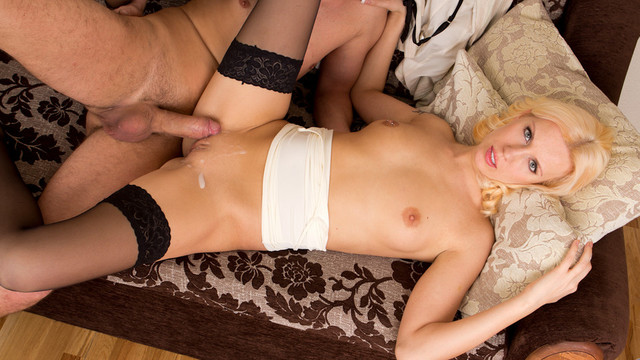 Prowling for men is 27 year old Mona's favorite pastime! The beautiful blonde isn't shy about pulling out her horny tits to fondle and squeeze as she wraps her soft lips around her beau's hard cock and sucks him off. After a long pussy licking and some deep fingering, Mona's shaved snatch is drenched and ready for a hard fuck. Her man obliges, pounding her cum hungry cunt to completion before pulling out and showering her with his love.
»»» End «««
Melisa - Mature Finger Play
Posted - July 27, 2013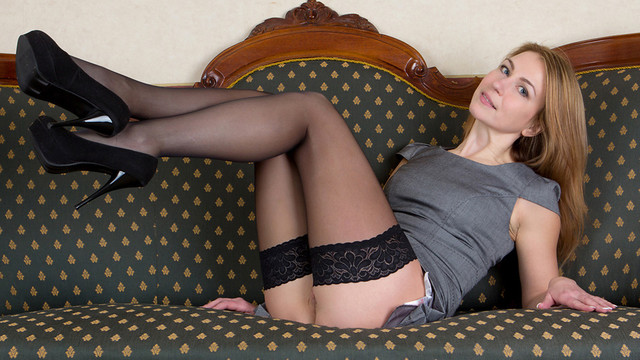 After a long day at her office job, 35 year old Melisa can't wait to get out of her business clothes and unwind with a quick finger fuck. The all-natural milf strips slowly, spending lots of time touching her tender little tits and pinching her diamond hard nipples before she pulls her panties off and sinks her eager fingers deep into her tight wet snatch.
»»» End «««
Raven Lechance - Business And Pleasure
Posted - July 26, 2013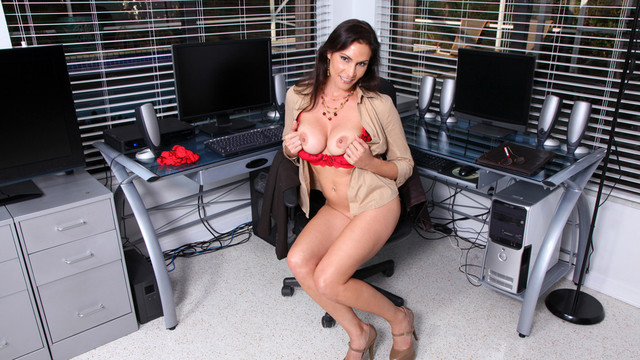 Once in a while 46 year old Raven LaChance gets the chance to telecommute to her job from home. Although she still dresses in business clothes, it is convenient and easy for this cock craving cougar to end all of her video calls and then strip down to almost nothing so that she can use her fingers and toys to fuck her shaved cunt while she's still on the clock.
»»» End «««
Bobby Bentley - Sexercise
Posted - July 25, 2013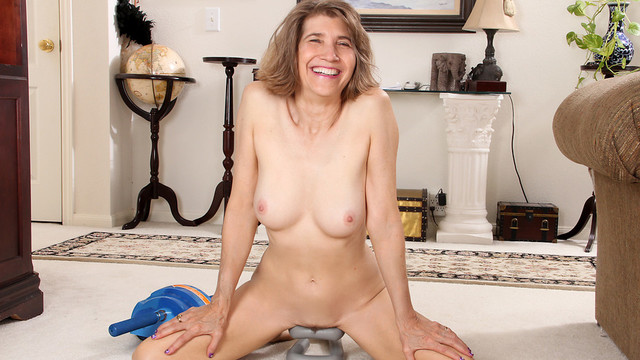 Granny Bobby Bentley works out regularly to keep her body hot and trim. As she warms up, she strips out of her clothes until she is left with nothing covering her hanging tits or her wet hairy pussy. Naked and horny, this horny older woman gets creative with her gym equipment as she uses that and her fingers to pleasure her cum craving twat.
»»» End «««
Elle Brook - Evening Wear
Posted - July 23, 2013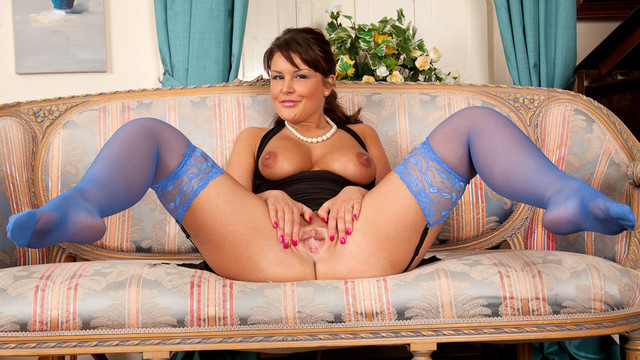 A sexy evening gown hugs UK bombshell Elle Brook's delectable curves. This hot mom has a naughty streak, too! Her dress is easily pulled aside for a peek at her enhanced tits and her miniskirt hikes up to reveal her juicy snatch and the tops of her sheer stockings. As her tanned body grows hornier form her touches, the horny cougar leans back and parts her thighs to display her silky shaved pussy.
»»» End «««
Bobby Bentley - Kitchen Toys
Posted - July 21, 2013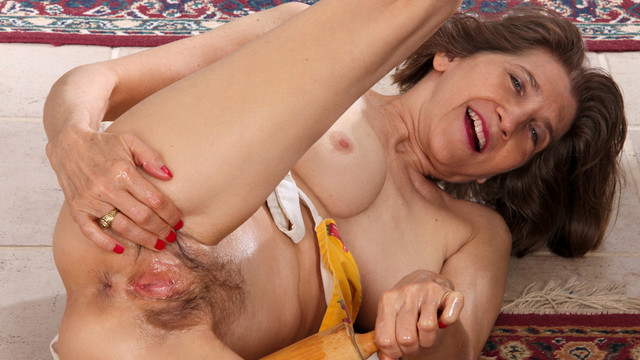 Bobby Bentley enjoys spending time in the kitchen baking suggestively-shaped cookies, especially when it involves getting naughty with some of the suggestive cooking tools she has acquired. Wearing nothing but an apron, the cock craving granny plays with her diamond hard nipples and her super sensitive clit. Sinking to the floor, the horny housewife spreads her legs and explores the pleasure she can get from a vibrator and a well-placed rolling pin.
»»» End «««
Melisa - Enjoying A Quiet Evening
Posted - July 19, 2013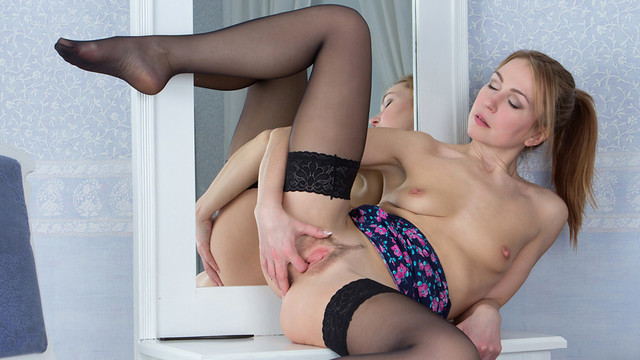 Melisa is a 35 year old bombshell from Russia. She is ready to go out, dressing a bit slutty to show off her curvaceous body. As she slides on her stockings, though, she realizes that she would much rather stay in and masturbate her landing strip pussy! Massaging her luscious ass and her sensitive small breasts, Melisa works herself up into a sexual frenzy and then uses her talented fingers to fuck her dripping creamy twat.
»»» End «««
Charlotte Davis - Wet And Ready
Posted - July 17, 2013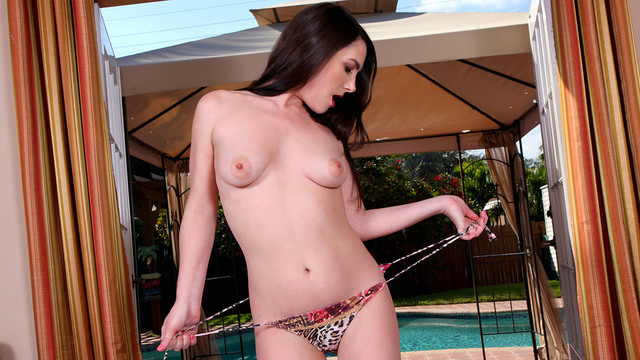 Just in from the pool and dripping wet, 30 year old Charlotte Davis quickly peels her bikini away from her creamy skin. Nude, Charlotte searches for some ice to cool her heated small tits and to pucker her nipples into hard horny peaks. Moving the ice lower, Charlotte pushes the chips deep into her creamy snatch, gasping at the ice cold makeshift dildo as it stimulates her cum craving pussy.
»»» End «««