Joann Adams - Shower Toys
Posted - February 28, 2013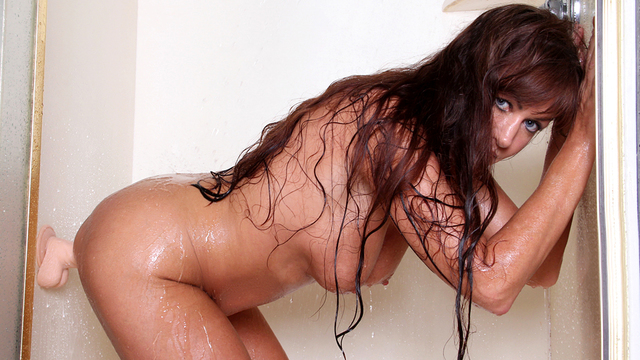 Joann Adams is a 44 year old milf that wants to show off her hot curvy body! This mature cougar is ready to step into the shower, so she lets her silky robe slip from her body to expose a slender frame and luscious big breasts. The rain of water lubricates her skin and her landing strip pussy, making it easy for this cock hungry redhead to sink her horny hole down onto her waterproof dildo and ride it to ecstasy.
»»» End «««
Victoria Blossom - Fit And Ready
Posted - February 26, 2013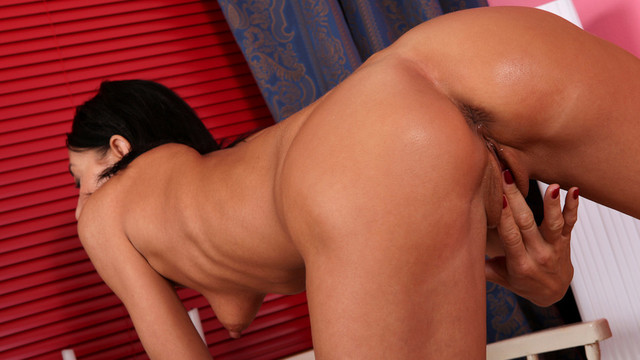 Victoria Blossom is a 38 year old MILF from Slovakia who loves to work out and keep her tanned body toned. When she is done working out she strips out of her clothes, taking time to fondle her big nipples and palm her small boobs. When her sweet shaved pussy is bared, Victoria gets her pussy juices flowing by fingering her twat and then uses two fingers to pound herself into ecstasy.
»»» End «««
Scarlet Rose - Happy To Please
Posted - February 23, 2013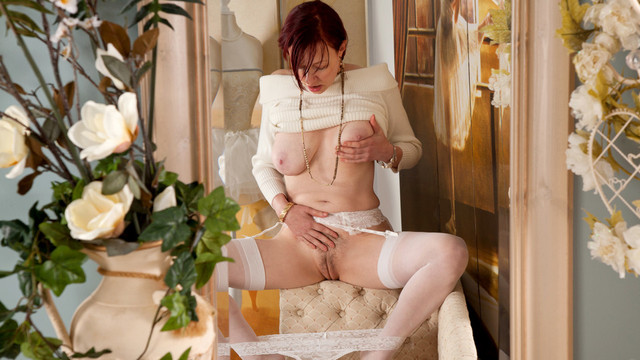 When 44 year old Scarlet Rose dresses up in business clothing she looks like any other working woman, but beneath her sedate exterior beats the heart of a horny sex kitten who only thinks of pleasuring her horny cunt. Just the brush of her hand against her sensitive tits is enough to get this hot mama turned on and ready to slip out of her skirt and sink her fingers deep into her dripping twat as she works her way toward an explosive orgasm.
»»» End «««
Sophie Kaye - Casual Couch Spread
Posted - February 21, 2013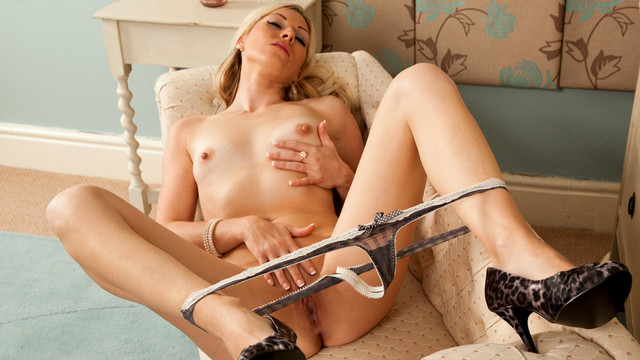 When 34 year old Sophie Kay gets home from her day job, she can't wait to slip into something more comfortable and then slip right back out of it as she seduces her hot mature body. Her big nipples are hard nubs that beg to be thumbed, but soon her horny twat needs more than just anticipation. As her clothes come off, Sophie's touches get bolder and hotter until she is engaged in a full-out masturbation session that won't stop until she reaches her climax.
»»» End «««
Naomi Xxx - Playful Housewife
Posted - February 20, 2013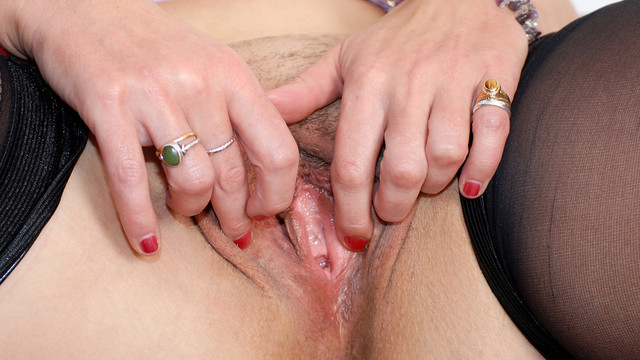 Naomi Xxx has recently started taking a few days a week off from her day job, which leaves this hot granny plenty of time on her own to pleasure her horny body. After showing off the lingerie she slipped into just to change things up, Naomi pulls the top panel down so that her big natural tits with their hard nipples spill out. Hot and horny, Naomi pulls her panties off next so that she can drive her textured toy deep into her juicy wet cunt.
»»» End «««
Elise Summers - Beautiful Evening Wear
Posted - February 19, 2013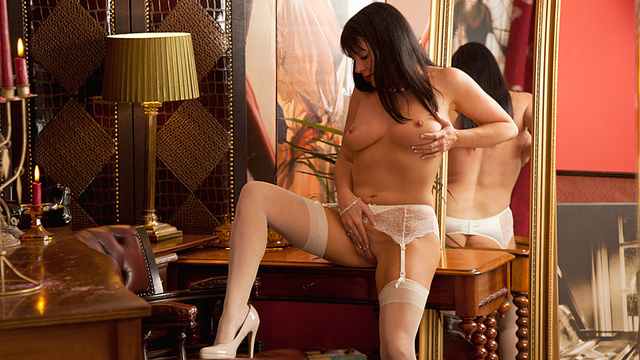 40 year old Elise Summers is a director on a cruise ship, which means that formal wear is part of the job for this hot milf. The best part about her formal nights is that it gives her the opportunity to seduce a passenger aboard the boat and then give the lucky man a striptease he'll never forget! Even imagining it as she tries on her newest dress soon has Elise so horny that she can't keep her hands off her medium breasts or her sensitive shaved pussy!
»»» End «««
Jennifer Best - Romancing Herself
Posted - February 16, 2013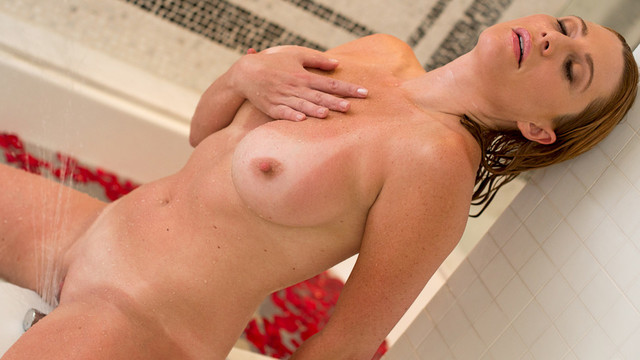 All women love romantic indulgence, and 40 year old Jennifer Best is no exception. This sexy cougar waits patiently for her bathtub to fill, and then she scatters rose petals on the surface of the water before slipping out of her robe and into the tub. The velvet softness of the petals is a lovely contrast to the water, and before long that tender seduction has this blonde babe so hot and horny that she can't help but climb to the edge of the tub and massage her tender clitoris until she cums.
»»» End «««
Joann Adams - Kitchen Utensils Put To Use
Posted - February 14, 2013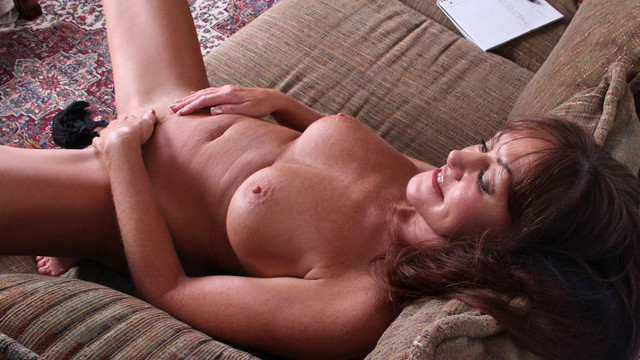 44 year old Joann Adams loves to spend time in the kitchen preparing delicious food, but lately she has wanted to spice things up a little bit while she cooks. This mature mama decides to see what fun she could have with her kitchen utensils when she's wearing nothing but her apron, and she quickly discovers that the kitchen has plenty of tools that can be repurposed into fuck toys to satisfy her cock craving pussy.
»»» End «««
Naomi Xxx - Busty Old Lady
Posted - February 12, 2013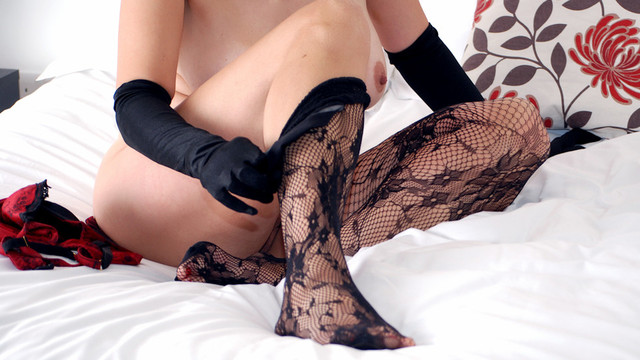 Naomi Xxx is one sexy granny who has decided to take up modeling so she can share her incredible natural big boobs with the world. Dressed in red lingerie that hugs her thick body, Naomi strips slowly and reveals her lovely body one bit at a time. The crowning glory of this magnificent cougar's striptease is when she removes her panties to show off her downy juicy twat.
»»» End «««
Jennifer Best - Pleasurable Tease
Posted - February 11, 2013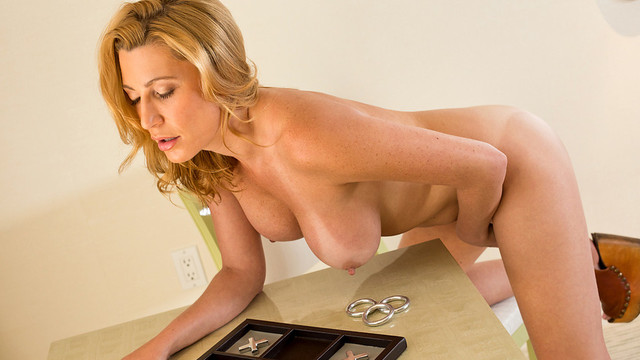 Growing older has been good to 40 year old Jennifer Best, a lovely American milf who is looking stunning in a playful purple dress. Jennifer's naughty hands slowly wander beneath her skirt, hitching the material up to show off her creamy skin. She pulls the top down to expose her heavy tits and pebbled nipples next, pinching one diamond hard bud while her other hand begins to stroke her wet creamy pussy. As the pleasure builds, Jennifer's clothes come off piece by piece until she is naked and incredibly turned on.
»»» End «««