Jenny Simmons - Still Sexy
Posted - January 31, 2016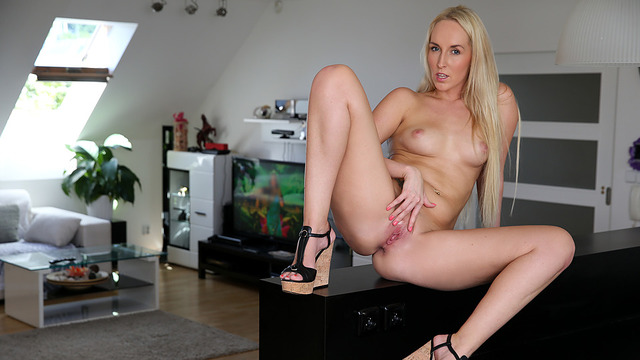 Lusty milf Jenny Simmons is a horny housewife with a sexual agenda. Check out this blonde mom as she pulls out her medium all naturals to play with, and then slips her hand between her legs to draw attention to the lush sexiness of her cock hungry bald fuck hole.
»»» End «««
Jenny Simmons - New Toys
Posted - January 28, 2016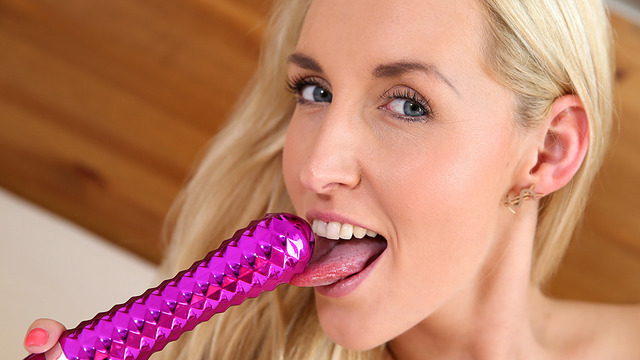 A matching blue bra and thong highlight Jenny Simmons's blonde hair and fair skin, but this horny housewife looks better when all her clothes are gone. Check her out as she slips out of her scant clothes and then turns to a vibrating toy to bring her the orgasmic pleasure that her whole body craves.
»»» End «««
Jenny Simmons - Hot Mama
Posted - January 27, 2016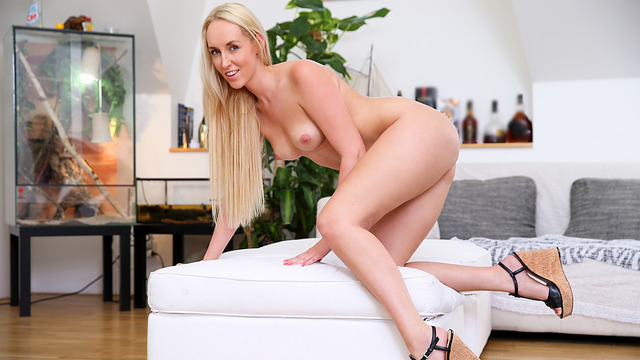 When lovely blonde Jenny Simmons gets it into her head that she wants to cum, nothing will stop her. Peeling off her miniskirt dress, she spreads her long legs so that she can satisfy her lusty urges with the help of a dildo that fills up her bald cunt and brings her to climax.
»»» End «««
Stacy Ray - Waiting To Go Out
Posted - January 26, 2016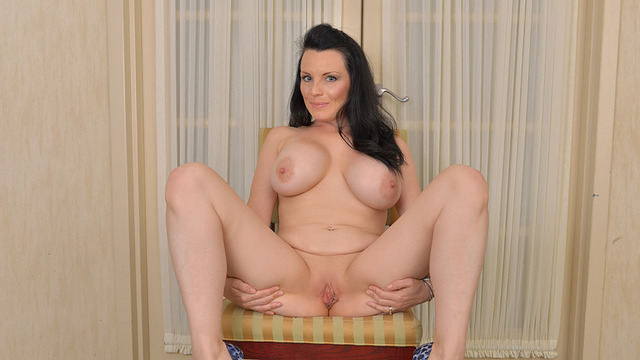 The only thing more fun than a night on the town for Stacy Ray is staying in and playing with her lusty breasts and creamy pussy. After peeling off her miniskirt dress and matching bra and panties, the juicy cougar makes the commitment to spend her night at home worshiping every inch of her busty body.
»»» End «««
Stacy Ray - Sexy Mom
Posted - January 23, 2016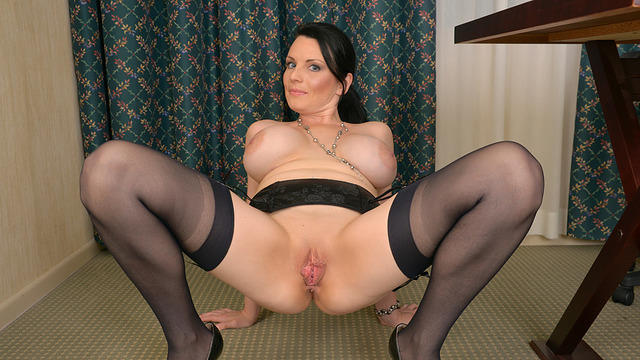 35 year old Stacy Ray is a short girl with huge tits and a bouncing ass that begs to be slapped and squeezed. Check out this cock hungry Canadian milf as she jiggles her huge tits for your enjoyment before spreading her legs so that you can admire every inch of her sweet bald fuck hole.
»»» End «««
Stacy Ray - Purple Passion
Posted - January 22, 2016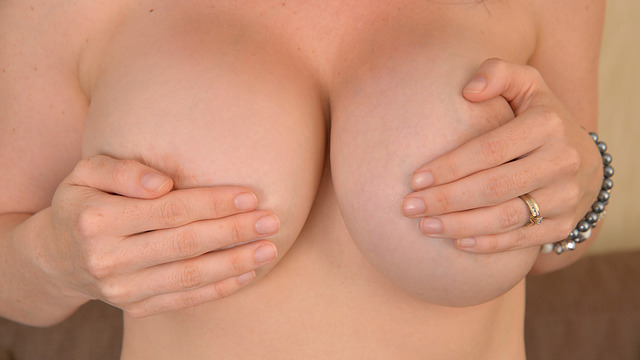 Canadian housewife Stacy Ray may be short, but she's got a lot of T&A packed into that little package! Check out this busty mom as she slips her bra off of her big hanging boobs and then spreads herself out on the couch so that she can caress every inch of her cock craving bald cunt.
»»» End «««
Jenny Smart - Pussy Spreads
Posted - January 20, 2016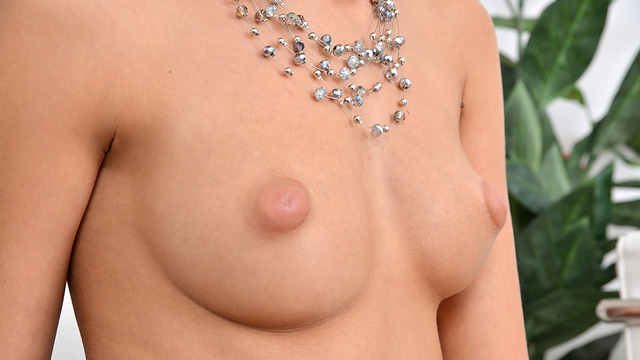 After a rough day at the office, there's nothing that 27 year old Jenny Smart wants more than to come home and get comfortable. The first line of business is peeling off her work clothes, including her bra and panties. Since she's naked anyway, there's nothing stopping this juicy milf from a horny masturbation session in her bald pussy.
»»» End «««
Jenny Smart - Hot And Wet
Posted - January 19, 2016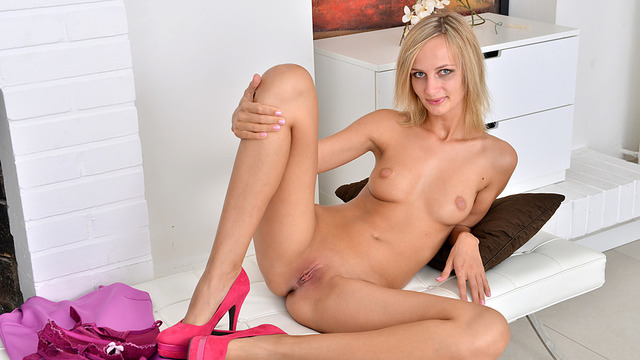 As much as Czech housewife Jenny Smart enjoys lounging around in a miniskirt dress, she likes peeling off her bra and panties to get naked even more. Once she's nude, there's nothing stopping this hot milf from sliding her hand down between her slender thighs so that she can pleasure her tight bare cunt until she moans.
»»» End «««
Stacy Ray - Huge Tits
Posted - January 19, 2016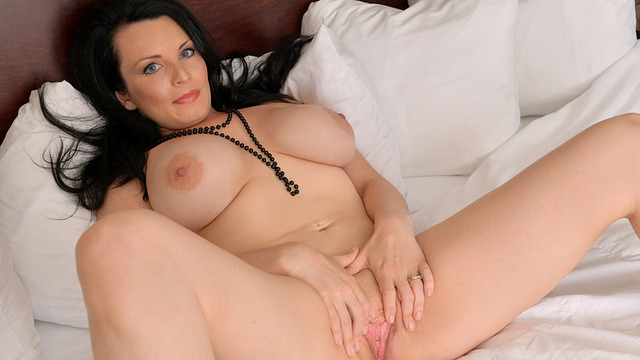 35 year old cougar Stacy Ray is ready to rock your world with her huge tits that feature big areolas and totally suckable nipples! This hot and horny milf is always happy to get naked so that she can play with her boobs before spreading her legs for a hot and horny climax.
»»» End «««
Kitty Creamer - Wish You Were Here
Posted - January 19, 2016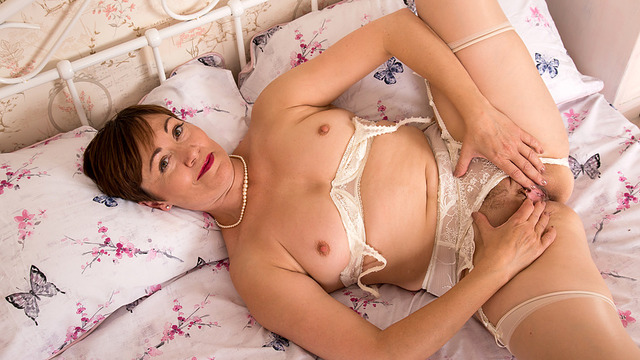 UK mom Kitty Creamer has a hot body that looks like a dream when it's decked out in lingerie. This 43 year old milf enjoys showing off, so it's no surprise when she gradually slips off her bra and thong so that we can admire her small natural tits and landing strip cunt.
»»» End «««