Skowshi - Pleasure Song
Posted - January 31, 2013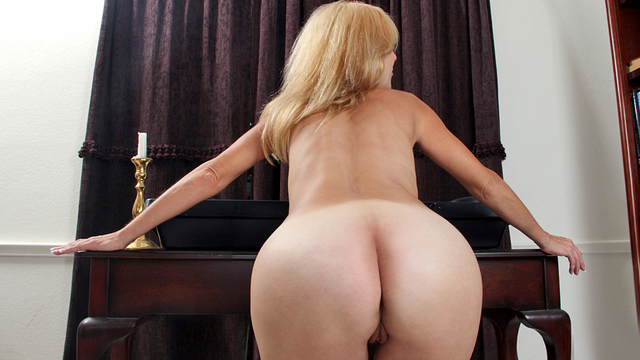 Unknown to most of her friends and family, Skowshi is a musician who practices the piano every day. What makes this 49 year old milf different from most budding musicians is her tendency to practice in the nude! "There's something about my music that just gets me so hot and bothered. Sometimes I'll play melodies with hand and fuck myself with the other!"
»»» End «««
Joann Adams - Erotic Sex Novel
Posted - January 29, 2013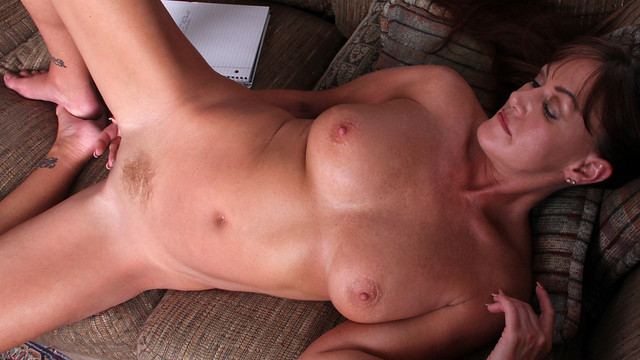 Joann Adams is a happily married woman with a naughty streak a mile wide. When she and her husband agreed that she should do some adult modeling to spice things up in the bedroom, this hot mama was all over that! An afternoon of lounging on the couch takes a naughty turn when Joann decides to give teasing peeks at her enhanced big boobs and her juicy landing strip pussy before stripping down and massaging her horny twat to completion.
»»» End «««
Jennifer Best - Classy And Playful
Posted - January 28, 2013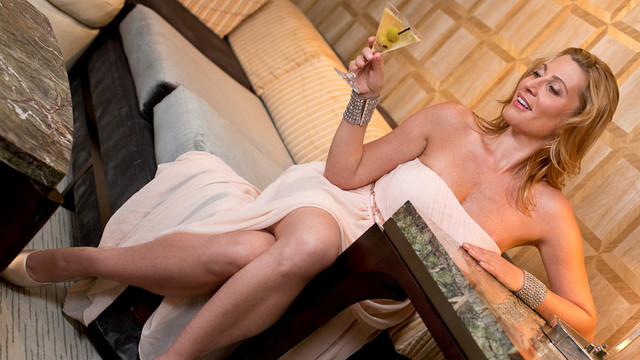 40 year old Jennifer Best is a Jersey girl who has transplanted herself to New Mexico to further her career. That doesn't mean that this sexy milf has to stop dressing up and going out! Wearing a classy outfit that's fit for a night on the town, Jennifer waits for her man to come pick her up. Her hands grow busy as time passes, cupping her big boobs and pinching her tender nipples until she's so horny she just can't wait to masturbate! With the help of a mirror and her vibrator, Jennifer is soon well on her way to bringing herself off.
»»» End «««
Skowshi - Dressing Up
Posted - January 23, 2013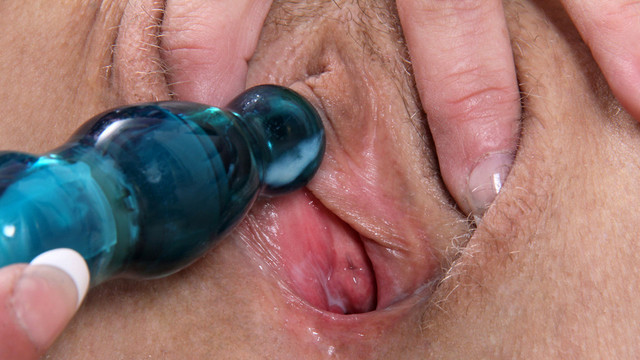 There's more to Skowshi than simply working as a secretary. This blonde babe loves to go out on the town for her nights off, dressing up sexy to show off her incredible hot body. Before she leaves home, Skowshi spends plenty of time in her closet trying on her various revealing outfits and satisfying her needy twat with her toys and even her clothing accessories.
»»» End «««
Scarlet Rose - All Aboard
Posted - January 22, 2013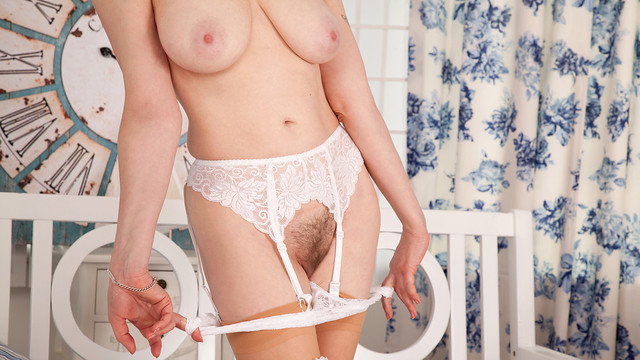 Scarlet Rose is a 44 year old milf who loves to role play. Dressed in a uniform with a button-down blouse that sets off her all natural big boobs, Scarlet takes her time undressing for the camera. First she shows off her hairy creamy pussy, and then she takes the time to massage and pleasure her sensitive heavy tits.
»»» End «««
April Thomas - She Likes To Tease
Posted - January 16, 2013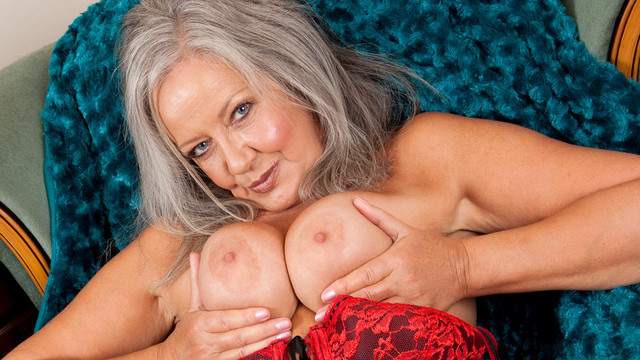 April Thomas is a horny granny who is getting ready to retire. She can't quite rebel against the office life yet, but she can certainly wear sexy underwear beneath her workaday clothes! As soon as she gets home from her day of work, this all-natural big-breasted babe can't wait another minute to strip down and finger her needy twat.
»»» End «««
Jennifer Best - After A Long Day
Posted - January 15, 2013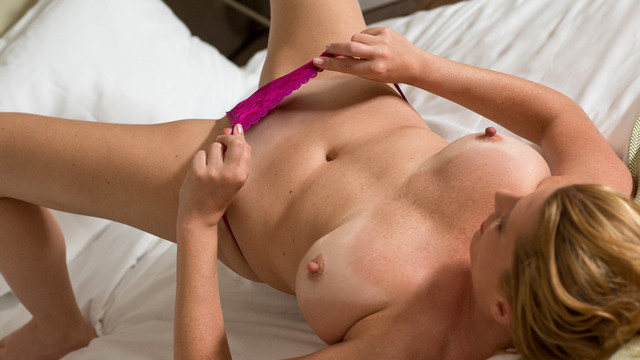 By day, Jennifer Best is the 40 year old manager of a law firm. By night she's a horny cougar on the prowl for new and creative ways to stimulate her horny shaved pussy. Jennifer starts this evening in bed, dressed in a slinky camisole and a pink thong, but her clothes soon come off. Nude, Jennifer spends some time getting close and personal with her pillow as she rides her way to an incredible orgasm.
»»» End «««
Dimonte - Naughty Thoughts
Posted - January 14, 2013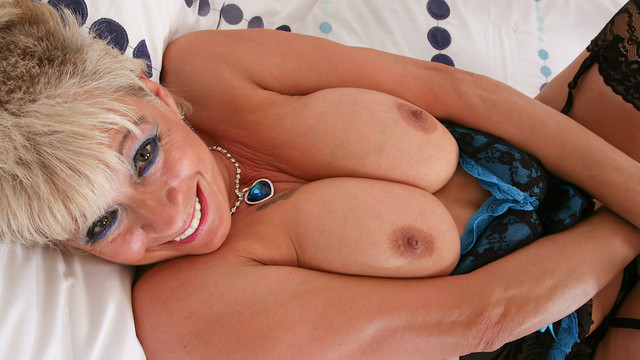 54 year old UK babe Dimonte may be married, but tying the knot hasn't stopped this wild woman from letting loose on camera! If anything, knowing her husband will watch her videos has made Dimonte even more creative and hot. Dressed in a hot black and blue corset, this hot cougar plays with her big heavy tits and fingers her hairy pussy as waves of pleasure crash through her body.
»»» End «««
Jenna Covelli - Outdoor Playtime
Posted - January 12, 2013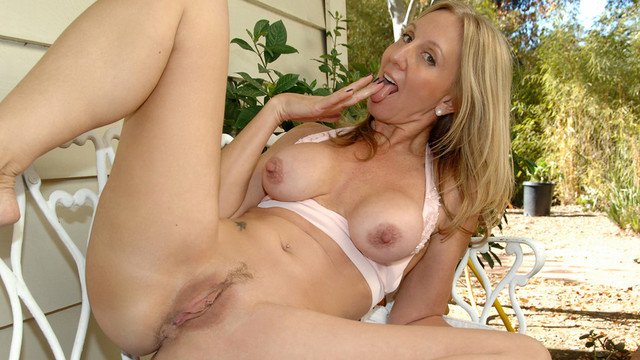 Jenna Covelli is a big-breasted swinger who loves to get down and dirty wherever the urge to orgasm strikes her. It's a warm summer afternoon when this milf decides to get herself off outside so she can enjoy some fun in the sun. Her movements are quick and certain as she rubs her landing strip pussy until she cums with a long moan of pleasure.
»»» End «««
Charlee Chase - Poolside With Her Toy
Posted - January 10, 2013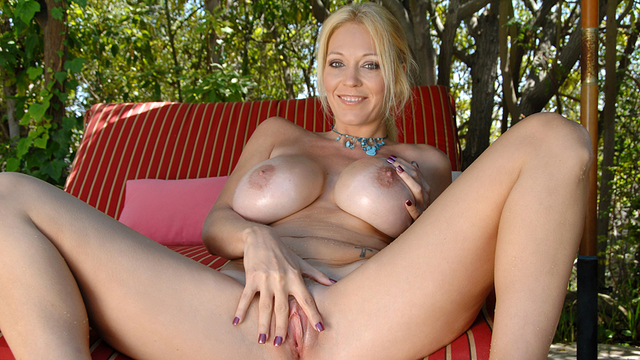 Charlee Chase is a beautiful blonde milf with a set of enhanced breasts that practically beg to be sucked. When this gorgeous girl decides to slip out of her string bikini and lathe her large tits with suntan oil, it is only a matter of time before her landing strip pussy demands to be filled and fucked, too.
»»» End «««