Jessica Taylor - Let You Watch
Posted - February 26, 2015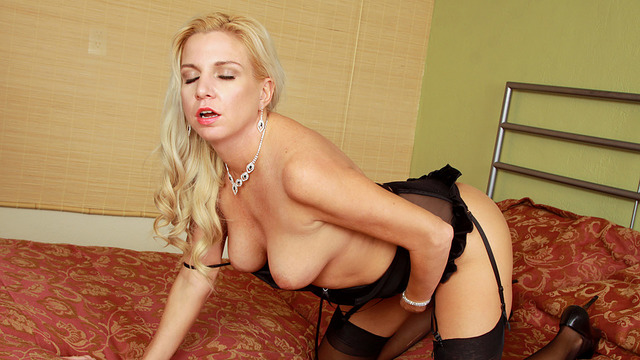 32 year old American Jessica Taylor is a gorgeous mom who's looking good in sheer lacy lingerie. The horny mom can't keep her hands off of her super-sensitive medium boobs or off of her big butt as she warms her lusty bald pussy up for the finger fucking that she craves.
»»» End «««
Jessica Taylor - How To Please
Posted - February 25, 2015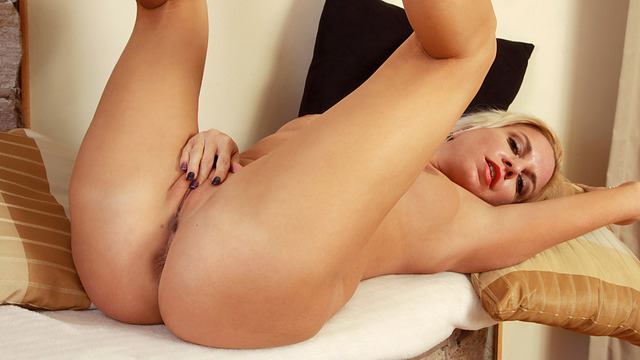 Just in from a long day of work, 32 year old mom Jessica Taylor enjoys a glass of wine and some self-seduction. Caressing her hand up and down her long silky legs, Jessica takes plenty of time to play with her all natural breasts and diamond hard nipples, and then slides her thong off so that she can enjoy party time with her cock craving pussy.
»»» End «««
Eva Johnson - Toy Play
Posted - February 24, 2015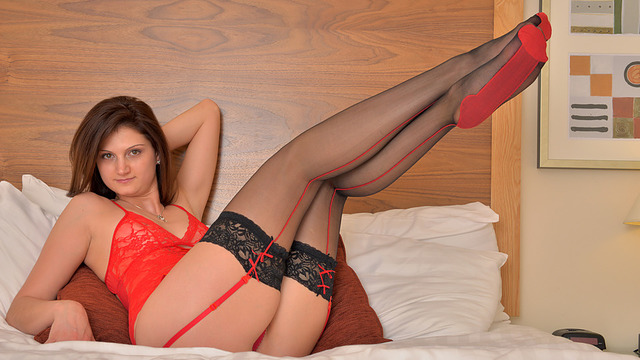 Sweet slender housewife Eva Johnson is a UK mom whose tight body is incredible to see. Decked out in sheer lingerie and a thong, she takes her time getting naked and then plays with her small boobs as foreplay that warms her up for a pussy party with her favorite toy.
»»» End «««
Eva Johnson - Self Massage
Posted - February 21, 2015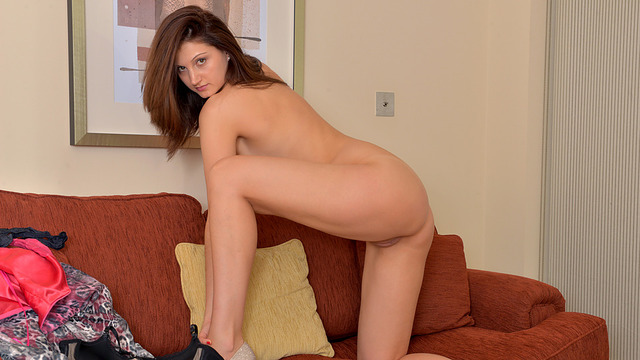 Looking good in a bohemian dress, 29 year old Eva Johnson can only focus on slipping it off so that she can wander the house in her bra and thong. Once she starts getting naked, nothing will stop this juicy milf until she has laid back and made her cock craving pussy sing with pleasure.
»»» End «««
Eva Johnson - Horny Milf
Posted - February 20, 2015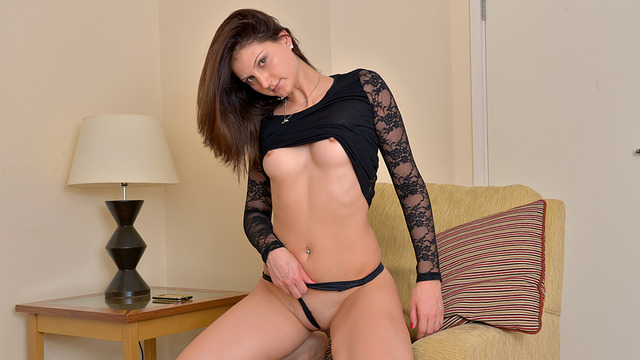 29 year old mom Eva Johnson is ready to rock your world! You will love the way a thong clings to her tight little body and how creamy wet her bald pussy is by the time she gets her panties off. The fair-skinned milf is horny as hell at the thought of getting off on camera for your pleasure!
»»» End «««
Lara Jade Deene - Sultry Brunette
Posted - February 19, 2015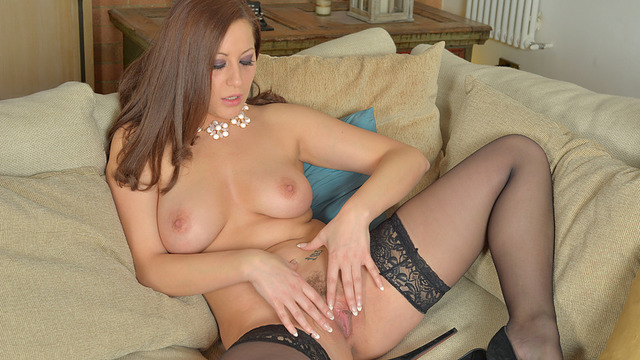 A stunning dress clings to Lara Jade Deene's curvaceous body and only gets sexier when she pulls down the top to reveal she's not wearing a bra to constrain her big boobs. After slipping off her clothes, the super horny mom settles herself on the couch and spreads her legs so that her eager hands can easily access the treasure of her landing strip snatch.
»»» End «««
Eva Johnson - Finally Home
Posted - February 17, 2015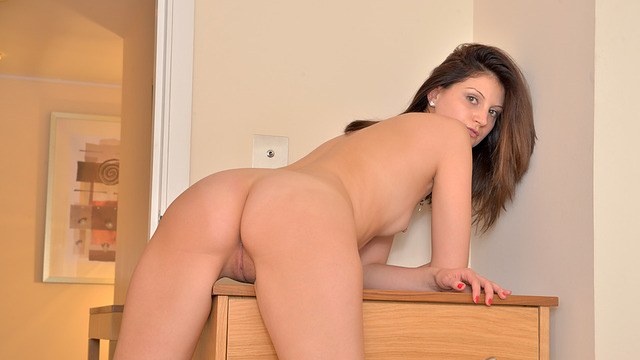 Finally home after a long day of shopping, juicy housewife Eva Johnson is ready to take off her clothes and relax in the sexiest way possible! The 29 year old UK mom sheds her dress and underwear quickly, leaving herself naked and free to caress her small high tits before sliding her hands between her legs to enjoy the smooth softness of her bald wet pussy.
»»» End «««
Lara Jade Deene - Penetration Pleasure
Posted - February 16, 2015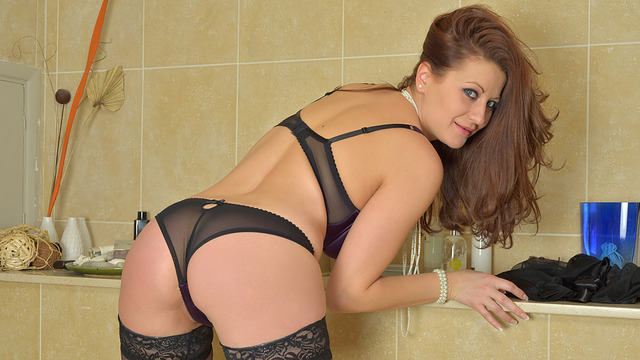 A sheer robe can't hide the bra and thong that hug Lara Jade Deene's voluptuous body. The only thing more fun than dressing for sex is undressing and getting it on, as this stacked milf knows! Soon she is naked except for her thigh high stockings and ready to have a party with her landing strip pussy!
»»» End «««
Lara Jade Deene - Clit Massage
Posted - February 15, 2015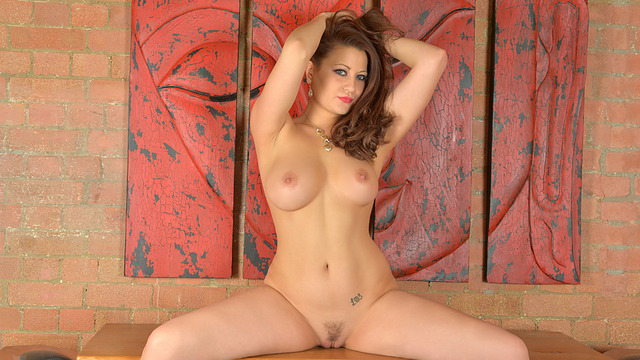 There's nothing sexier than a confident milf, as Lara Jade Deene knows. She spends the afternoon practicing her seductive striptease, and by the time she slides off her panties to reveal her landing strip pussy she's so wound up that she just has to rub her clit while her moans fill the room.
»»» End «««
Lara Jade Deene - Big Tits
Posted - February 12, 2015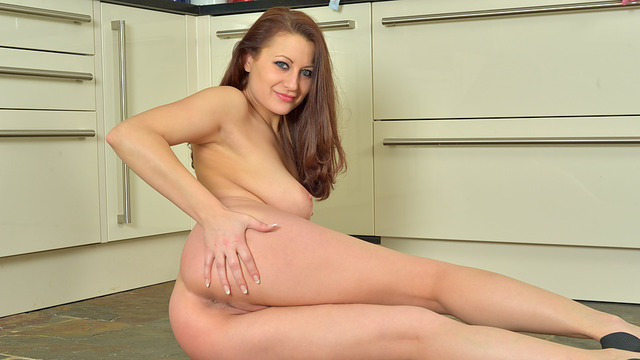 Romanian housewife Lara Jade Deene is cleaning up when the urge to masturbate strikes! She slips out of her clothes, tossing aside her bra and thong so that she can lean back against the counter and use her talented hands to caress her heavy hanging boobs and her creamy landing strip pussy.
»»» End «««