Stefania - Just For You
Posted - November 29, 2020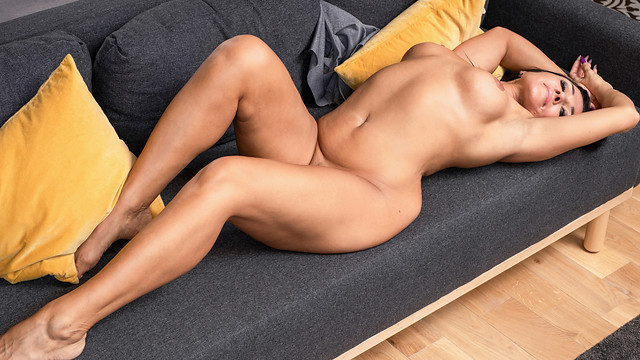 Do you like the way the sheer blouse Stefania is sporting lets you see right through to her nipples? She likes that, too. This horny mama is locked and loaded for a good time as she slips her hand into her thong to feel how wet her cunt is and then gets naked for party time.
»»» End «««
Stefania - Good Time Girl
Posted - November 27, 2020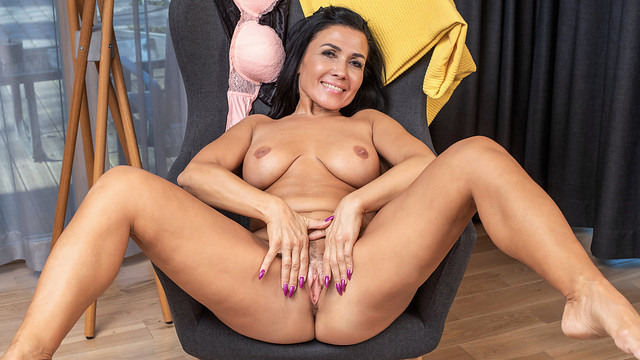 Stefania has plenty of admirers, and it's no surprise with her voluptuous curves and her fuck me attitude. Look how incredible she looks in a robe and lingerie, and then enjoy the show as she peels those off. Once she's nude, she goes to work making her nipples hard and her pussy cream.
»»» End «««
Stefania - Cum With Me
Posted - November 25, 2020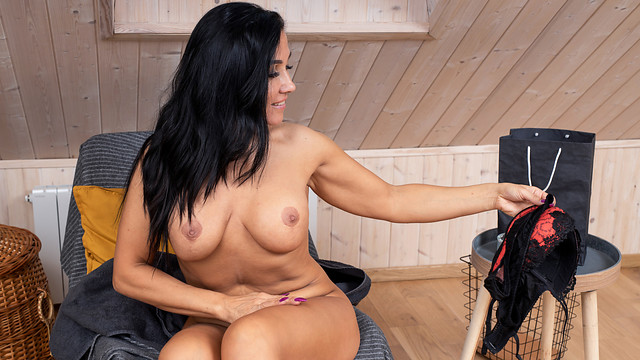 Looking fine as fuck, Stefania drops her towel and tries on her brand new lingerie bra. Letting it drop, the busty mama cups those big beauties and then slides her hands between her thighs to show off the cream filled delight of her landing strip fuck hole that is primed and ready to cum.
»»» End «««
Leyla Lynn - Undress Me
Posted - November 24, 2020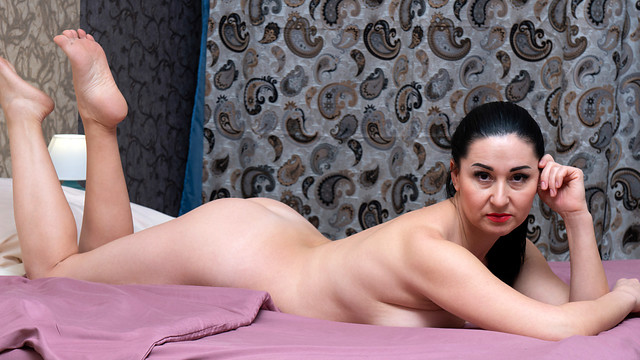 Do you love a horny mommy like Leyla Lynn decked out in naughty lingerie? This milf can't get enough of her fishnet getup. The only thing better than feeling that texture on her nipples is when her hand slips between her thighs to finger bang her cock craving bald fuck hole until she's moaning.
»»» End «««
Leyla Lynn - This Feeling
Posted - November 22, 2020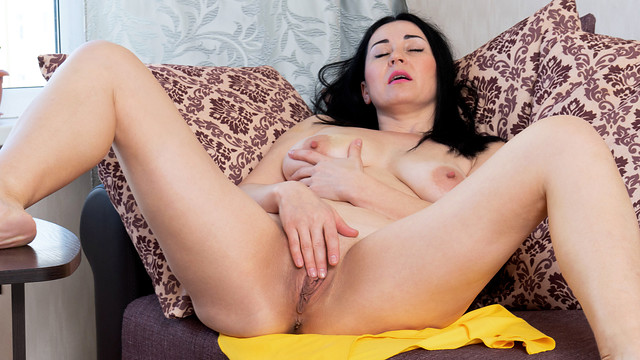 If you want a lovely mom with some lush curves and huge titties, look no further than Leyla Lynn. This Russian milf has the whole package, and best of all she can't wait to show it off. Watch her get undressed and lick her own pussy juices off her fingers as she works herself to a big O.
»»» End «««
Leyla Lynn - Love To Touch
Posted - November 20, 2020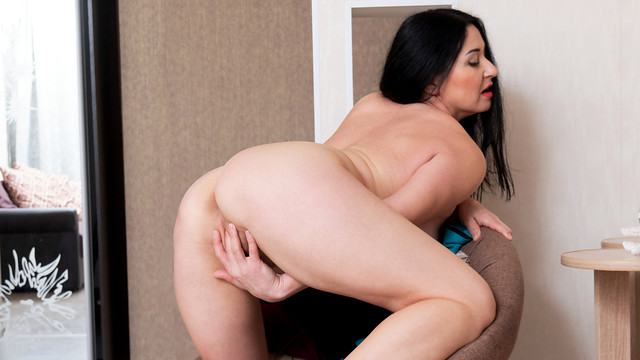 Empty nester mama Leyla Lynn is having lots of fun with sexy stockings and lingerie now that her kids have left home. Watch her flaunt her stunning body from her big boobs with their large nipples all the way down to her firm ass and lovely bald twat that's ready to be fucked.
»»» End «««
Cherry Aleksandra - Sexy Tease
Posted - November 19, 2020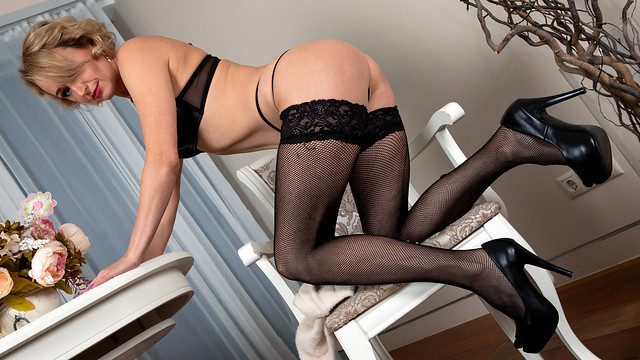 Look at the way a leather bra and thong hug Cherry Aleksandra's tight milf body. This horny mama doesn't need to hide from her favorite kinks any longer now that she's divorced! She's free to play with her ass as well as her landing strip pussy as much as she wants, which is all the time!
»»» End «««
Leyla Lynn - Longing For More
Posted - November 18, 2020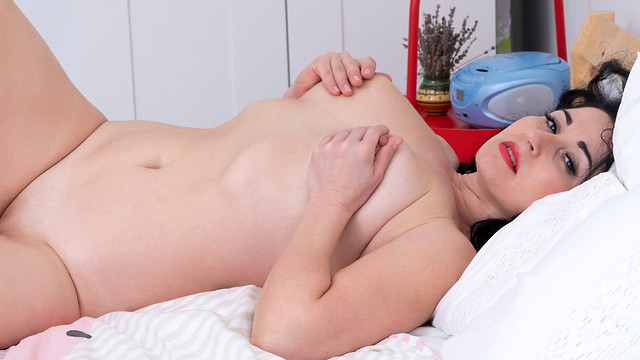 Leyla Lynn may be wearing a demure dress, but beneath it this mom has some sexy sheer lingerie! The horny surprises keep on coming as she peels off her bra, panties, and stockings and then goes to work finger banging her greedy cunt while squeezing her big boobs for double the fun.
»»» End «««
Cherry Aleksandra - Ready To Play
Posted - November 17, 2020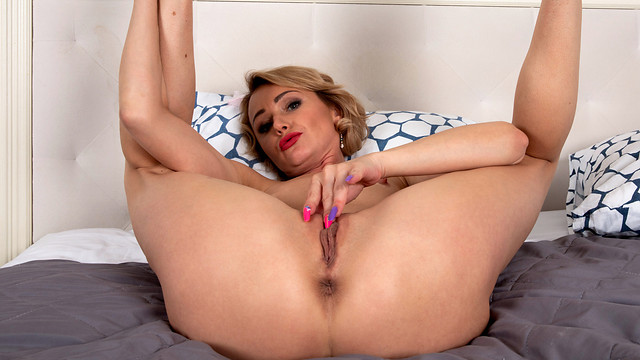 Lovely in a sheer teddy, Cherry Aleksander is eager for you to come and play. This lovely housewife is up for anything as long as it means she gets to have some clit play and, almost as importantly, some attention paid to her tight anus. She just loves finger banging her ass and letting the world watch!
»»» End «««
Cherry Aleksandra - Insatiable Beauty
Posted - November 15, 2020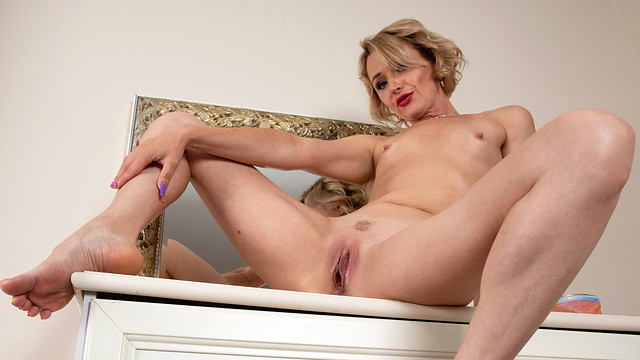 Looking lovely at her vanity, Cherry Aleksandra takes a break from making herself up so that she can peel off her bra and panties and hop on the dresser. Slipping her fingers into her ass and cupping her tits, she takes her time getting around to pleasuring her landing strip slit.
»»» End «««