Stacey Robinson - Toy Satisfaction
Posted - November 14, 2013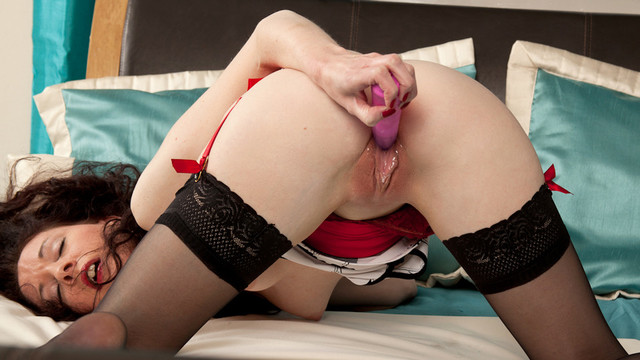 Stacey Robinson is a yoga instructor from the UK who wants to show off her flexibility on camera. The petite sexy milf performs a slow strip tease as her small natural tits peek from beneath her shirt with their rock hard nipples. When she is settled on the bed, the horny mom pulls out her favorite vibrating toy and enjoys the vibrating pleasure in a variety of positions as she works her dripping bald pussy towards a body-shaking orgasm.
»»» End «««
Charisma Jones - Toy Stimulation
Posted - November 3, 2013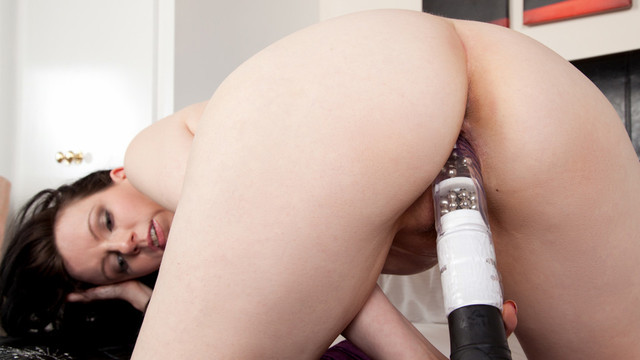 Sheer lingerie hugs thick mom Charisma Jones's amazing curves as she prepares for bed. The horny milf settles down in bed and pulls her panties off to give herself access to her landing strip pussy that is already wet with desire. When her fingers aren't enough to satisfy this raven-haired hottie's cum craving cunt, Charisma turns to her Rabbit vibrator to fill her needy snatch and vibrate herself towards a pulsing orgasm.
»»» End «««
Nikkitta - Sexy Mature Woman
Posted - October 15, 2013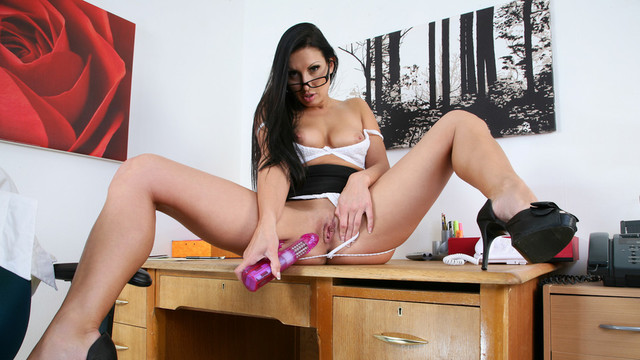 Nikkitta is a 32 year old housewife from the UK who has decided to surprise her husband with a surprise visit at work! She gets herself ready in his office, peeling off her clothes to expose her horny all natural tits and full ass. When her husband takes longer than expected to get back to his office, this insatiable cougar gets started without him, sliding a rabbit vibrator deep into her cock craving fuck hole.
»»» End «««
Naomi Xxx - Playful Housewife
Posted - February 20, 2013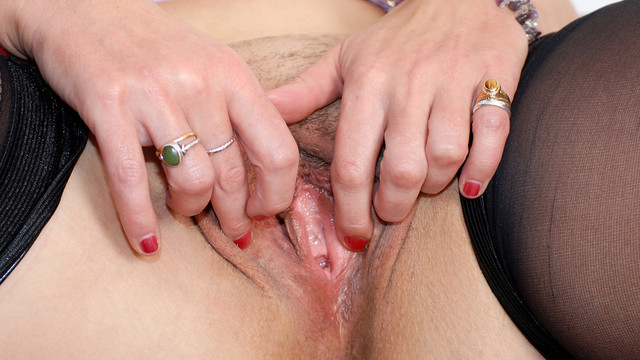 Naomi Xxx has recently started taking a few days a week off from her day job, which leaves this hot granny plenty of time on her own to pleasure her horny body. After showing off the lingerie she slipped into just to change things up, Naomi pulls the top panel down so that her big natural tits with their hard nipples spill out. Hot and horny, Naomi pulls her panties off next so that she can drive her textured toy deep into her juicy wet cunt.
»»» End «««
Rachel Love Cougar Milfs
Posted - March 17, 2012
Rachel Love
is a
busty
mature
MILF
from
Texas
, with a
hot body
and a very dirty mouth! This sexy
housewife
, and
mother
of two, oozes
sex appeal
no matter what she's doing, wearing, or saying.
"I love being a Mom, I love being a wife, I love everything about where my life is right now. I'm so happy I'm able to work in this industry, I don't know what I would do if I didn't have this outlet for my sexuality! I would go crazy!"
Rachel is in the
kitchen
, with her long
blonde hair
freely flowing down her back, wearing a matching
nude colored
lace bra and panty set
, smiling big as she begins to
strip
her clothes off. She unhooks her
bra
and holds it in front of her
big tits
, teasing us with the idea of what we'll get to see when she drops it. The top of a
tattoo
pokes out above her
panties
, reminding us again of her
wild side
.
"It's a butterfly next to two roses! I got it so long ago - when I was young! I'm happy I've been able to maintain my body - who knows what it would look like if I hadn't kept my stomach in shape!"
Rachel drops her
bra
to the ground,
shimmies
out her her
lace boy shorts
and hops up onto the
counter
, still wearing her
sexy
black
high heels
. She grabs her
large breasts
, and
teases
her
hard nipples
, and she
spreads her legs
. Her
shaved pussy
is just the right shade of
pink
, and she breathes louder as it immediately moistens up on the cold granite counter.
"I know what I want to do now!"
Rachel exclaims before running to search thru the bottom drawer of her
kitchen
cabinets.
She returns with a big black
sex toy
- revealed shortly after as the ever-popular
rabbit
. Rachel lifts one leg up onto the
counter top
, and begins to
fuck herself
with the
toy
from behind. She moves slowly and carefully at first, in and out of her yearning
mature pussy
. Soon though, she quickens the pace and clearly starts to approach a well-deserved
orgasm
, her
body
tensing up with each pump. You do not want to miss this
buxom beauty
cumming hard all over her favorite
sex toy
- and you don't have to! The
full photo set
and
video
is available for your viewing
pleasure
in the
member's only
section of the premier site for
horny mature women
-
Anilos.com®.
»»» End «««
Sindy Lange Hot Anilos
Posted - February 2, 2012
Spending time with beautiful mature women has become a part of my daily life, though I enjoy it, I have definitely gotten spoiled. As sexy as the models I work with are, I can usually talk to and see them as "coworkers" instead of intimidatingly gorgeous MILFs and cougars. But, once in a while, I come across a model that is so damn perfect, I can't help but lose it around her. Sindy Lange is one of these rare models, that turn me into a blithering idiot. Thankfully, she thinks it's cute, because I could not hold it together on set with that woman - and I'm sure you'll have no problem figuring out why. Sindy ran upstairs to change her clothes and returned wearing the sexiest grey strapless dress I have ever seen - made only more perfect by her perfect long legs and five-inch high heels. "I'm so fucking horny right now - the camera really does get me going like crazy! I love thinking about the guys at home that will be stroking their cocks while watching me get myself off…" she said seductively. Sindy gently tugged at the stretchy fabric that was barely covering her tits, letting her fingers graze her nipples every so often, as we silently begged for a nip slip. She stood up from the couch and walked a few feet away from us, where she slowly peeled off her skin tight minidress, bending over at her hips to give us a better a view of her perfect round ass. Sindy stood with her back to us, playing with her white lacy thong, moving the strip of lace in and out between her cheeks before peeling those off as well. She turned around with a huge smile on her face and strutted back to the couch where she found a big silver rabbit. She sat down with one knee up in front of her and slowly moved the vibrator along her shaved pussy. She teased herself with the toy until she was soaking wet, then quickly pushed it inside of her. She fucked herself hard right away, moving the toy in and out, letting the little rabbit ears massage her clit until she was in so much pleasure she couldn't take it anymore. Her eyes closed, her back arched, and she let out a sensual moan before she trembled in orgasm. She quickly removed the toy and pushed down on her clit with her fingers, trying to decide if she could handle another rabbit session with us - or if she was just too exhausted after cumming that hard. "What do you guys think we should do…" she smiled. See this sexy scene for yourself, including a photo set and full video, only available at Anilos.com®.
»»» End «««
Penelope Anilos Porn
Posted - October 11, 2011
»»» End «««
Crystal Horny Milf Masturbation
Posted - December 20, 2010
»»» End «««
Masturbating Milf Renie
Posted - November 15, 2010
»»» End «««
Cameron Keys Love Her Rabbit
Posted - May 17, 2010
»»» End «««