Pammie - Nice Big Ass
Posted - September 29, 2015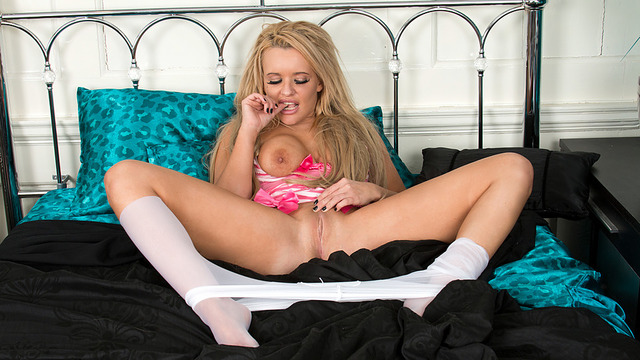 Enhanced milf Pammie has a pair of boobs that you'll love to enjoy! She's never shy about putting them on display, nor does she hesitate to spread her long legs until you can admire her silky slit beneath her sheer pantyhose. By the time she slips her stockings off, this UK housewife is all wound up and ready to fuck!
»»» End «««
Taliah Mae - Self Massaging
Posted - September 28, 2015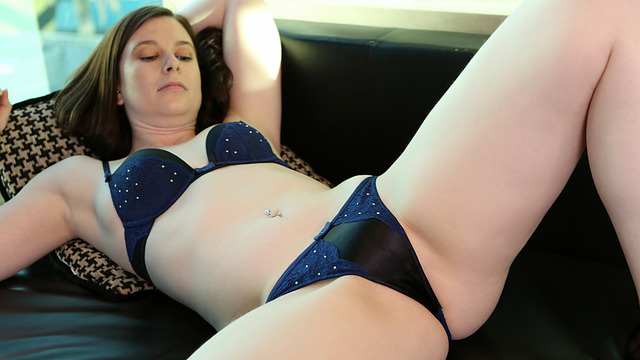 29 year old Taliah Mae is an all-natural milf with plenty to offer! Her small boobs are so sensitive that her nipples grow rock hard at the slightest touch once she takes her bra off. By the time her thong hits the floor, her landing strip fuck hole is already moist and eager for more.
»»» End «««
Taliah Mae - Natural Beauty
Posted - September 27, 2015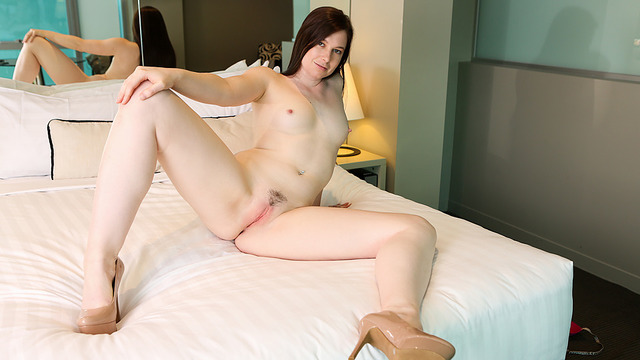 A stunning pink bra and panties show off Taliah Mae's slender figure with her small boobs and great tight ass. The Australian housewife isn't one to tease too much, though; she peels off her clothes in just a few moments so that she is bare on the bed and ready for your touch!
»»» End «««
Taliah Mae - In The Mood
Posted - September 24, 2015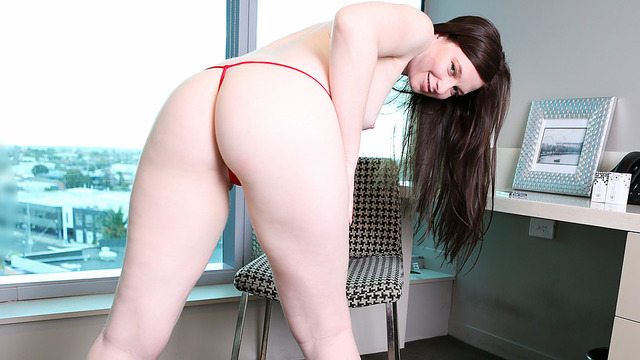 Australian mom Taliah Mae can't wait to show you her slender fair-skinned body. She makes quick work of peeling off her clothes, leaving herself naked and ready to eager hands all over her small sensitive boobs and her landing strip pussy as she works herself into a total sexual frenzy.
»»» End «««
Taliah Mae - Capable Hands
Posted - September 23, 2015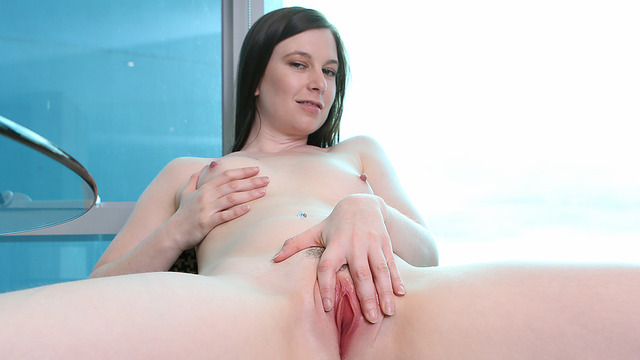 Whenever 29 year old Taliah Mae feels the urge to masturbate, she doesn't hold back at all! Stripping slowly out of her bra and panties gets this already-horny mom even more on edge so that when she's finally naked and able to caress all over her tight body she's just a heartbeat away from cumming.
»»» End «««
Lisa Xxx - What A Woman
Posted - September 22, 2015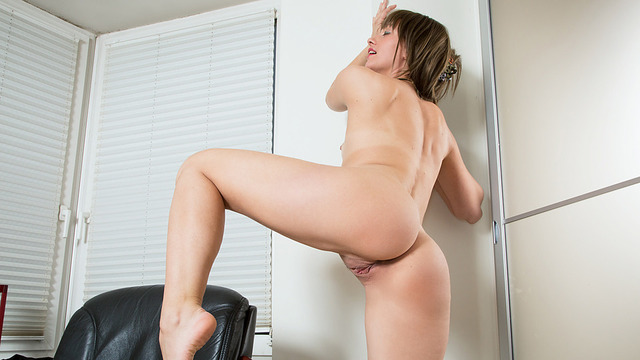 Russian housewife Lisa Xxx is always looking for new ways to titillate her mature body. Once this hot mom starts stripping there's no stopping her! Once she has ditched the shirt and bra, she takes her time with her pants and panties so that we can enjoy her slender figure before giving our attention to her juicy landing strip pussy.
»»» End «««
Lisa Xxx - Thigh High Stockings
Posted - September 19, 2015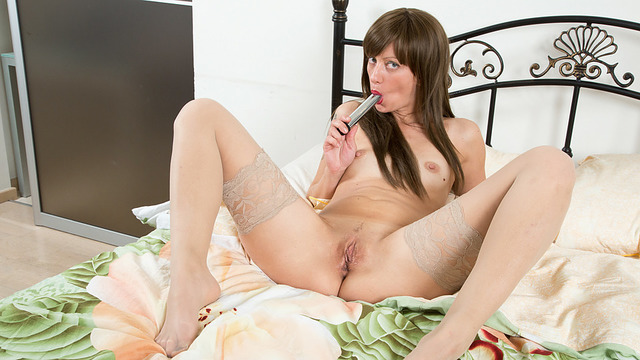 33 year old milf Lisa Xxx is a hot horny mom that wants to show you how to satisfy a woman of her stamina. She slips out of her miniskirt dress and thong, baring her juicy boobs and her creamy landing strip pussy before plunging a vibrating toy deep into her cum hungry cunt.
»»» End «««
Lisa Xxx - No Bra
Posted - September 18, 2015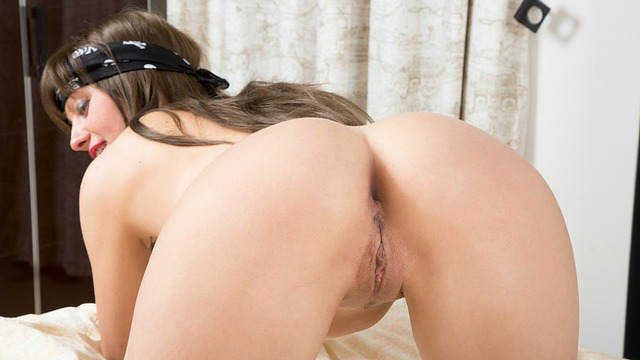 Whenever 33 year old Lisa Xxx goes without a bra, the Russian milf spends the day knowing that she's going to strip naked and masturbate as soon as she gets home. Today is no exception, and soon the horny mom is nude and using her magic fingers to satisfy the cum hungry cravings of her landing strip fuck hole.
»»» End «««
Evey Crystal - Sneak A Peek
Posted - September 15, 2015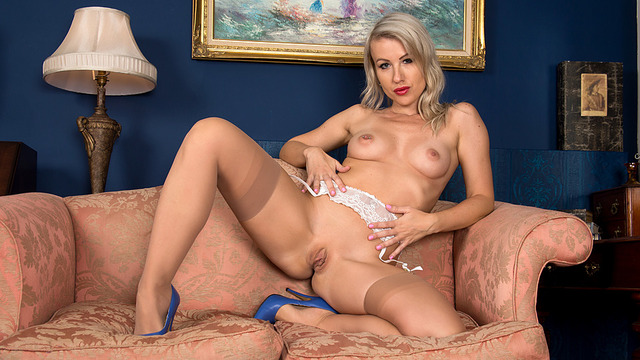 There's nothing hotter than a curvaceous milf who flaunts the fact that she's a sex object! Evey Crystal enjoys flipping up her miniskirt to show off her sheer panties, just as she loves to pull out her medium boobs. Once she starts stripping, nothing will stop this cum hungry housewife until she's on her back with her creamy bald pussy presented for your pleasure.
»»» End «««
Lisa Xxx - Classy Lady
Posted - September 15, 2015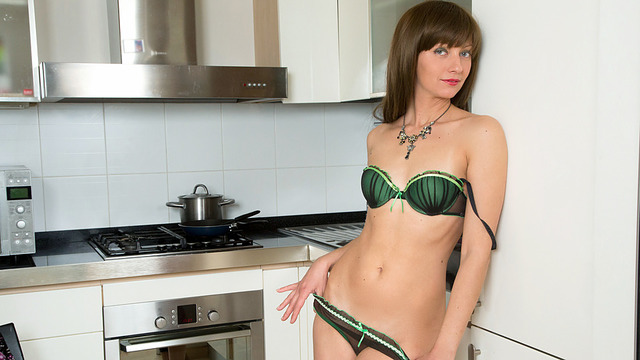 Sometimes milf Lisa Xxx needs an afternoon pick-me-up while she's puttering around the house. It's always a good time when the brunette babe pulls off her dress, bra, and thong so that she can play with her all-natural boobs and then spread her legs for a landing strip pussy fingering.
»»» End «««