Alexa Mood - See Through Sexy
Posted - June 30, 2019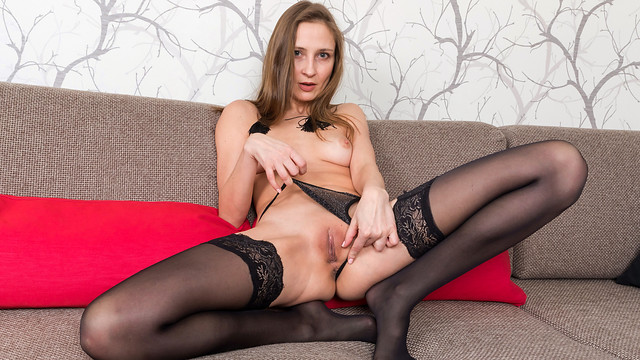 Sheer lingerie doesn't hide Alexa Mood's body so much as it highlights all of this mom's best delights. From her perky ass to her bare pussy to her full boobs, she's a mouthwatering treat that you'll want to get your hands and mouth on. Her striptease will leave you wanting much more!
»»» End «««
Alexa Mood - Pretty Pussy
Posted - June 28, 2019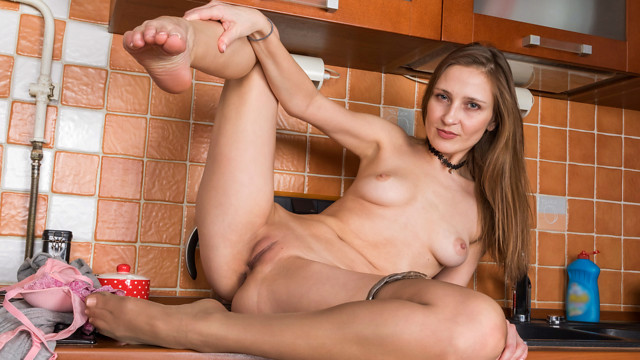 When Alexa Mood is in the kitchen preparing food for her family, sometimes things like cucumbers give her ideas. This horny mom isn't shy about taking care of her needs, even if it means getting naked in the kitchen and hopping on the counter so she can play sex games with her produce.
»»» End «««
Amber Leigh - Sweet Release
Posted - June 25, 2019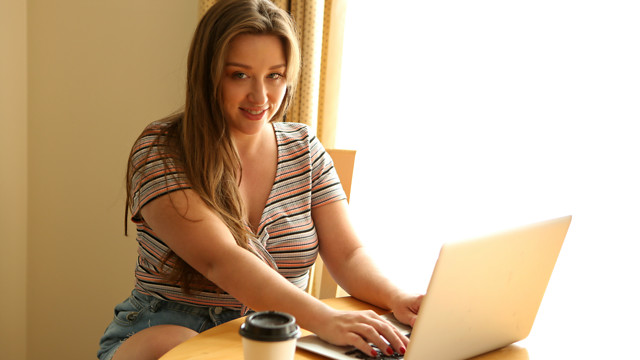 Part of Amber Leigh's daily routine is check her email, drink her coffee, play with her tits. Those giant jugs are quite a handful as she hefts them in her palms. Grabbing a vibrator, she presses the tip to her clit so the vibrations can bring her to the first climax of her day.
»»» End «««
Amber Leigh - Morning Masturbation
Posted - June 23, 2019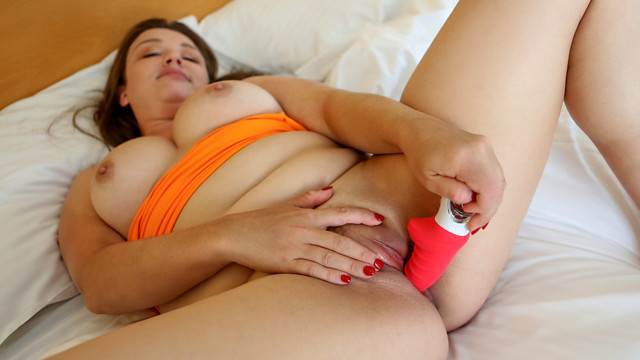 Every morning lucky Amber Leigh gets to wake up and have her super soft titties and horny little pussy right there to play with. She takes advantage, pulling her panties aside so her fingers can explore her sopping wet folds and spread her juices everywhere to ease the way for a big dildo.
»»» End «««
Amber Leigh - Intimate With Amber
Posted - June 21, 2019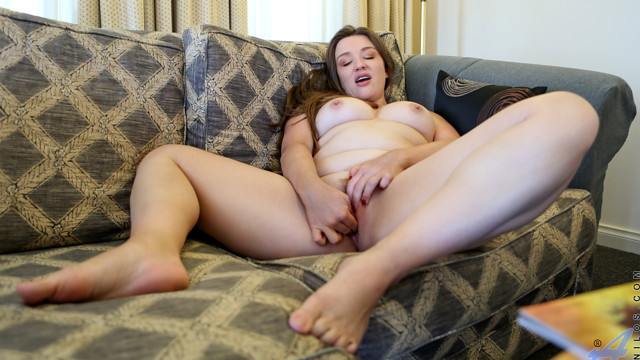 A bra can barely constrain the bounty of Amber Leigh's giant jugs. This mom is sensuality incarnate as she slips her hand between her thighs to fondle her clit. Liking what she feels, she is quick to discard her clothes so she can spread her thighs and get busy masturbating on the couch.
»»» End «««
Amber Leigh - Bathing Beauty
Posted - June 19, 2019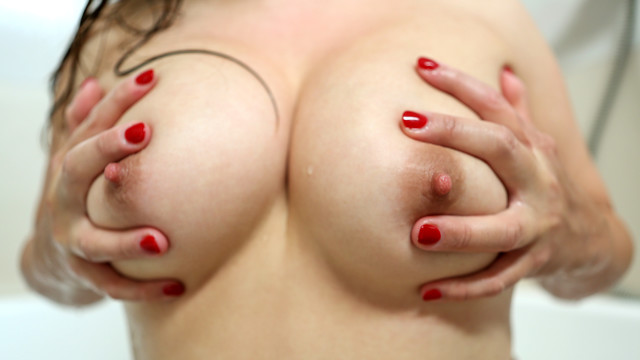 Getting into the bathtub is the highlight of Amber Leigh's day. This bigtit mom is always playing with her sizable jugs, and it gets way more fun when they're slippery wet. Laying back in the tub, she teases her landing strip twat with her fingers and the shower head until she's fully satisfied.
»»» End «««
Charli Hope - What She Wants
Posted - June 18, 2019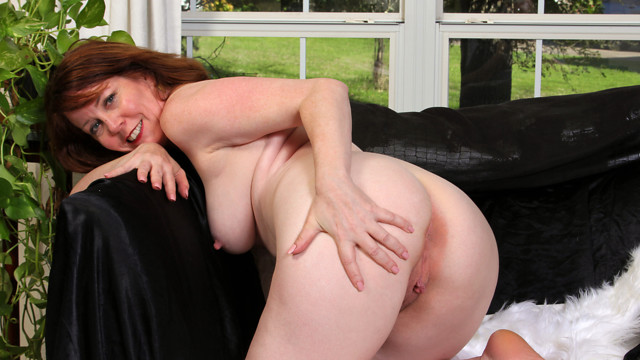 Stunning in purple, Charli Hope knows that she's even more beautiful when she's naked. She isn't shy about showing off her full bottom and nicely shaved twat in thongs. If you ask nicely she'll kick off her high heels and peel off her dress so you can enjoy the full buffet of her hot bod.
»»» End «««
Charli Hope - Waiting For You
Posted - June 16, 2019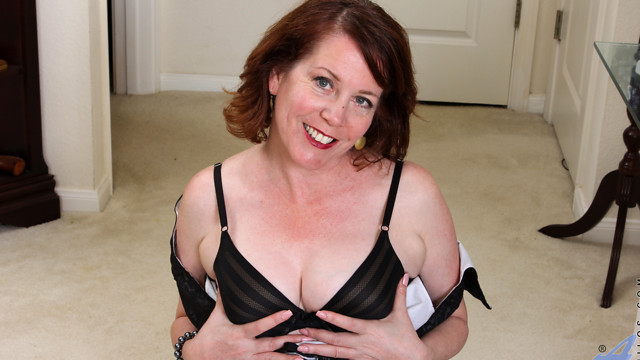 Cock craving housewife Charli Hope loves dressing up to go out on the town, but the best part of getting dolled up is getting home and getting naked! Her sweet shaved pussy is wet and wild for her touch as she explores her meaty folds and spreads her juices in preparation for a good time.
»»» End «««
Charli Hope - Vibe Play
Posted - June 14, 2019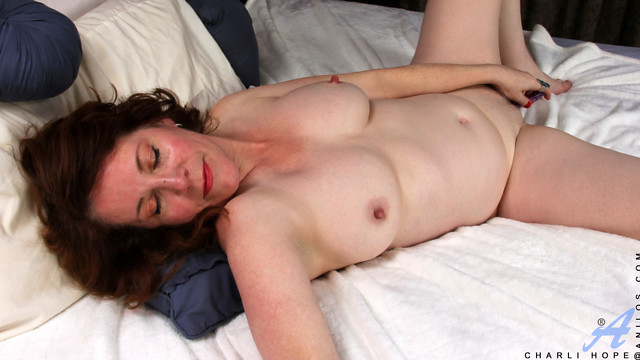 Hot mom Charli Hope loves her toys! Playtime with her big boobs and slippery cooch are just what she needs to unwind after a long day. She takes her time getting naked, enjoying the buildup of her soft hands all over her body as much as she enjoys the waves of her ultimate climax.
»»» End «««
Kristi - Wet Toy Play
Posted - June 13, 2019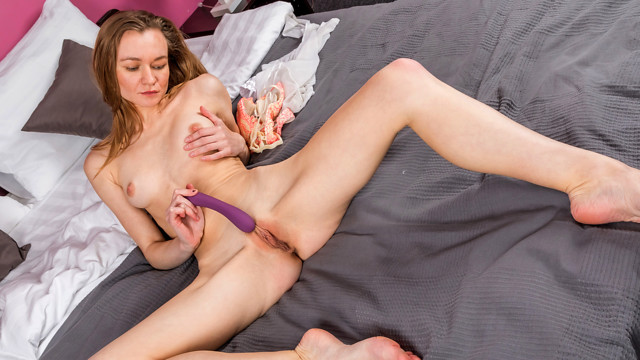 A sheer top lets you see Kristi's bra as she hangs out in bed out in bed. Her thong hugs her ass, but it needs to go to make way for her vibrating toy. This horny mom is in the mood to cum and she'll fuck herself with her fingers and a vibrator to get there.
»»» End «««