Tanya Cox - Pussy On The Counter
Posted - August 31, 2014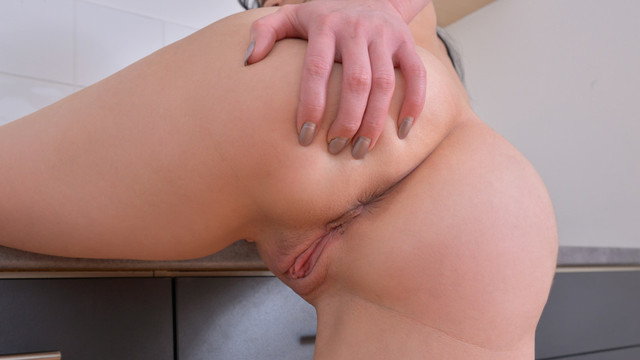 Big tit babe Tanya Cox is showing off her sultry figure in a tight dress that really highlights her enhanced boobies and perfect rump. Putting herself on display gets this hot cougar horny as hell, so it's no surprise when she starts peeling off her clothes and striking a variety of provocative poses that put her cock hungry twat on display.
»»» End «««
Tanya Cox - Big Tits
Posted - August 28, 2014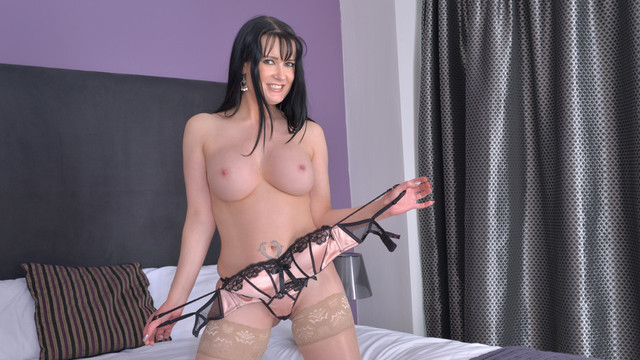 Tanya Cox is a 33 year old UK milf with buxom enhanced boobs that she loves to show off. Don't miss this hot mom as she peels her bra and matching thong away to reveal her luscious body. She just can't stop playing with her bouncing tits as her bald pussy grows juicier by the moment!
»»» End «««
Victoria Ross - Wore It Just For You
Posted - August 27, 2014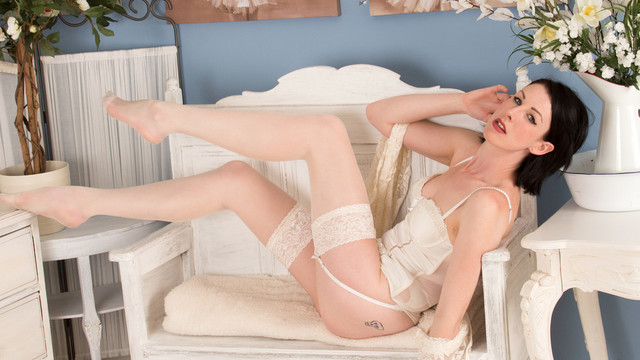 Sexy lingerie complete with a miniskirt, thong, and thigh high stockings adorn luscious Victoria Ross's perfect body. The 30 year old housewife can't keep her hands from roaming her creamy fair skin as she enjoys her soft touches to her natural hanging boobs and her hairy pussy that pulses and drips in anticipation of pleasure.
»»» End «««
Tanya Cox - Hardcore
Posted - August 26, 2014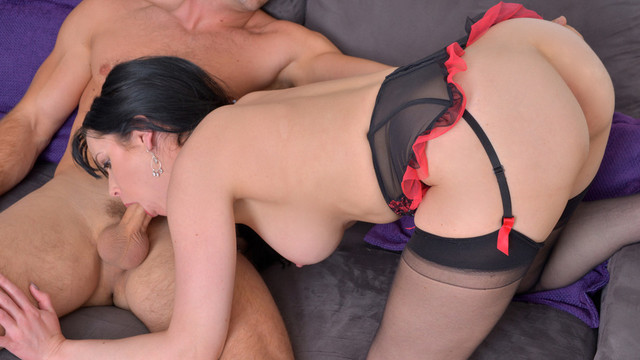 Any time 33 year old Tanya Cox can bring a man home for some hardcore fun she jumps at the opportunity! Her man tonight eagerly exchanges oral sex, then gives Tanya a stiffie ride deep in her creamy bald pussy until she is pulsing with pleasure that only gets better when he cums all over her face.
»»» End «««
Victoria Ross - Such A Show Off
Posted - August 25, 2014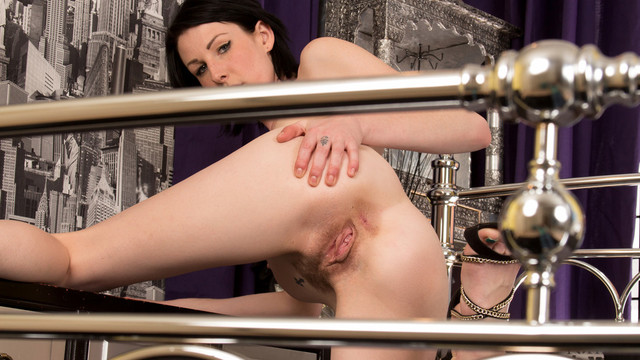 UK mom Victoria Ross is a hot number whose sexual urges are often too great to ignore. As she slowly peels off her clothes to show off her all natural medium tits and her rock hard nipples, the raven haired milf knows her ultimate goal is her hairy twat that is in desperate need of a good climax.
»»» End «««
Sarah Kelly - Naked In The Kitchen
Posted - August 24, 2014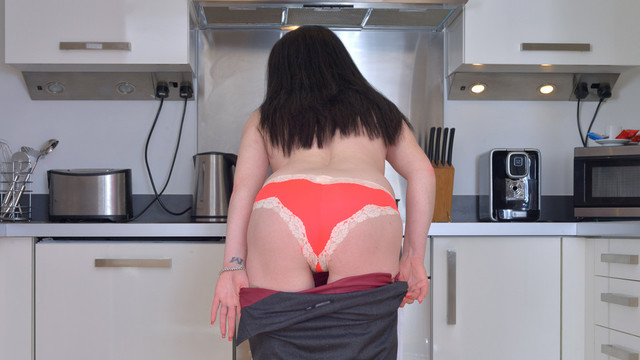 41 year old mom Sarah Kelly is still new to adult modeling but she has the body and the passion to go far! After toying with her hanging natural boobs and rock hard nipples as she slips out of her bra, the horny cougar's hands slide down to her bald pierced twat to start pleasuring her cock hungry pussy.
»»» End «««
Sarah Kelly - Mature And Looking Good
Posted - August 23, 2014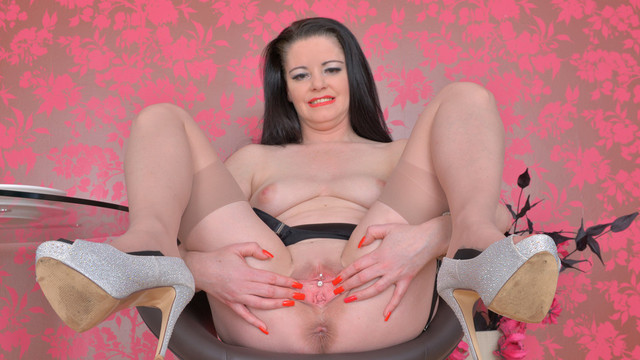 A long dress with a provocatively high slit skirt gives an alluring edge to UK mom Sarah Kelly. Soon the horny amateur can't stand to keep her clothes on anymore, so she relives herself of the dress and her sheer bra and panties and takes her time exploring the charms of her buxom body with her magical fingers.
»»» End «««
Victoria Ross - Lesson For Today
Posted - August 22, 2014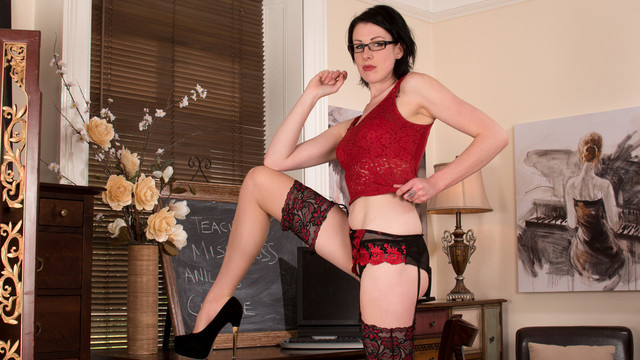 30 year old milf Victoria Ross is a teacher by trade, but that doesn't stop this sexy mama from exploring her sensual side. Enjoy this hot cougar as she slowly peels her bra away from her boobs and offers tantalizing glimpses at her hairy pussy that is creamy wet and ready for her pleasure!
»»» End «««
Tiffany Owens - Work Out Time
Posted - August 20, 2014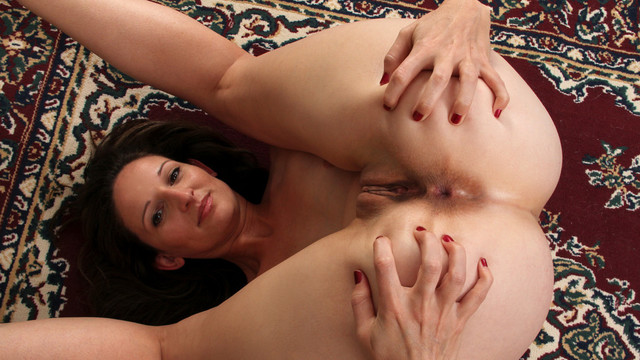 After working out to keep herself fit, American milf Tiffany Owens peels off her sports bra and thong to reveal all of her luscious pale skin. The horny hottie does some post-workout stretching, but soon her attention is consumed by the slide of her fingers down her juicy slit and her orgasmic pleasure as she fingers her creamy fuck hole.
»»» End «««
Victoria Ross - Fingering Herself
Posted - August 19, 2014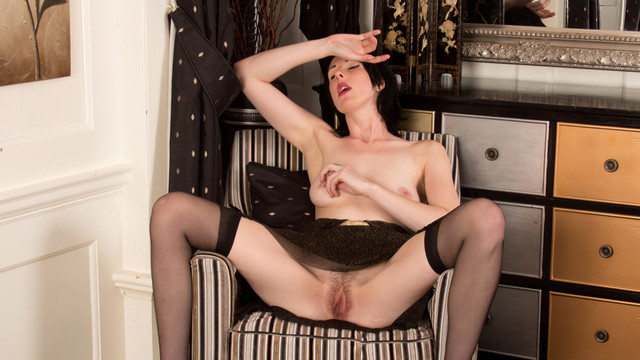 Wearing a sheer robe that gives perfect glimpses of her bra and thong, 30 year old Victoria Ross struts her stuff and teases the camera. The horny milf won't stop her slow striptease until she's pulled out her full swaying tits and her juicy hairy pussy for the world to see and appreciate!
»»» End «««