Montse Swinger - Big Booty Beauty
Posted - September 29, 2019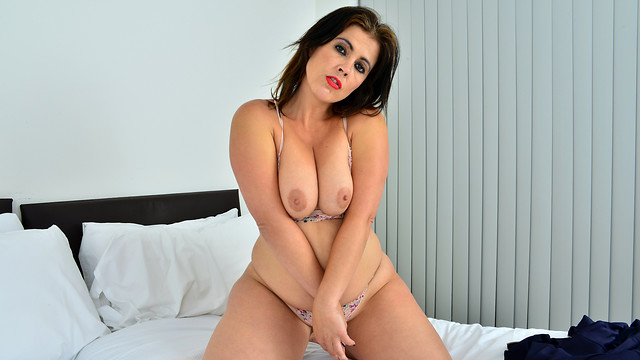 When Montse Swinger is feeling horny, she likes to dress up and let her hands do the talking. This Latina milf just can't wait to get naked! No bra or thong can stand in the way of her sexual needs as she tweaks her nips and puts pressure on her clit to bring herself off.
»»» End «««
Montse Swinger - Back Again
Posted - September 27, 2019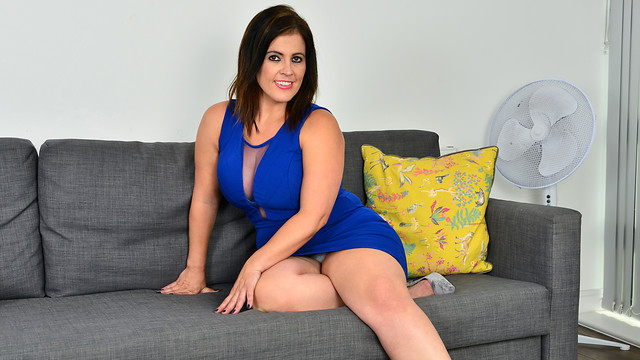 A sleek dress is just the thing to show off the curves that Montse Swinger brings to the table. This hot milf is always DTF if you get her drift. Those breasts and that ass will fill your palms perfectly as you tour her body before diving in for a taste of her pussy juices.
»»» End «««
Montse Swinger - Hardcore
Posted - September 25, 2019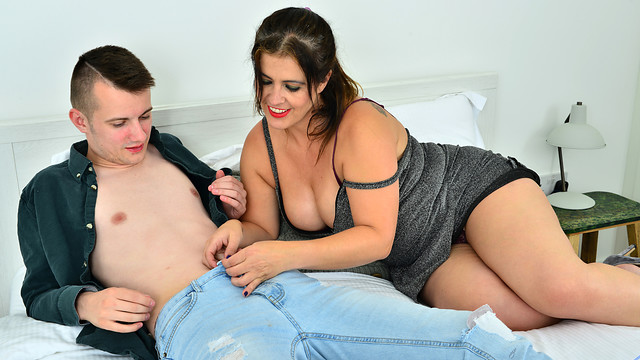 As her name implies, Montse Swinger is happily into fucking men and women alike. Today's conquest is a man who'll treat her right, with a hard cock to worship between her puffy lips and an eager tongue to eat her out. She can't wait to get her pussy pounded and her lovely titties covered in cum.
»»» End «««
Jade Winters - Take Me There
Posted - September 24, 2019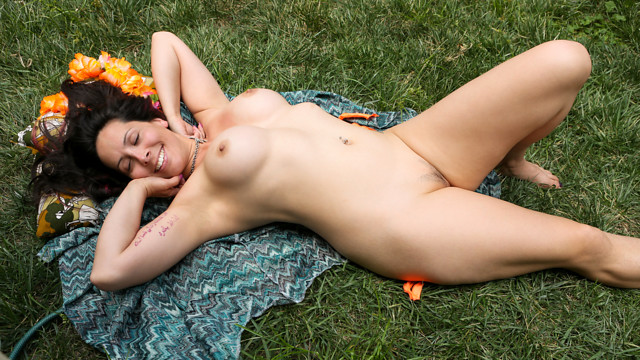 Wearing nothing but a lei and a bikini bottom, Australian bombshell Jade Winters shakes what she's got to show off the jiggle of her jugs. This hot mom is looking fine as she strips off her underthings and flaunts her big ass and huge titties without a care for being outdoors.
»»» End «««
Jade Winters - Her Beauty
Posted - September 22, 2019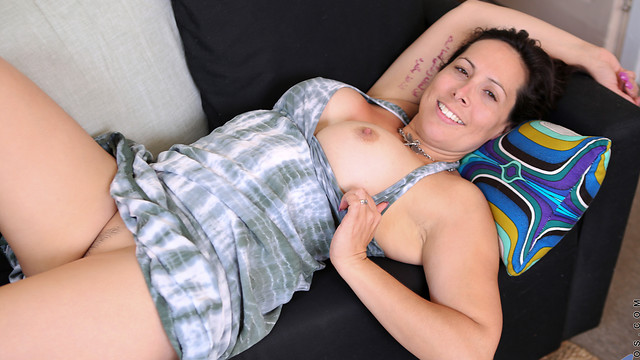 Lovely and outgoing, Jade Winters isn't at all shy about the needs of her body. She'll happily flash her big jugs and landing strip twat at you if she thinks it'll earn her some sexual satisfaction. You definitely don't want to keep this hot mom waiting for her chance to cum!
»»» End «««
Jade Winters - Feeling Myself
Posted - September 20, 2019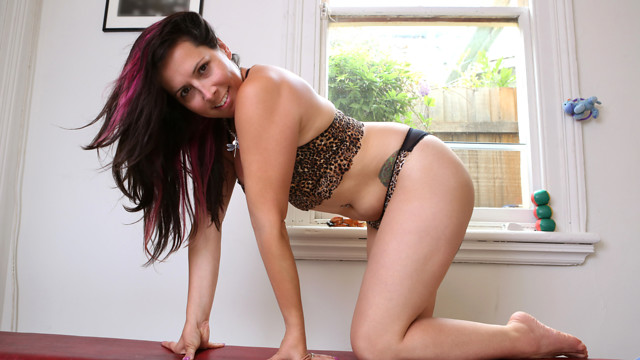 Jade Winters is one busty Aussie that you won't want to miss! Her kids are off to school and this bored milf is turning to porn as a new career. Watch her take it all off so she can play with her big jugs and let her fingers slip into her tight snatch.
»»» End «««
Jade Winters - By Design
Posted - September 18, 2019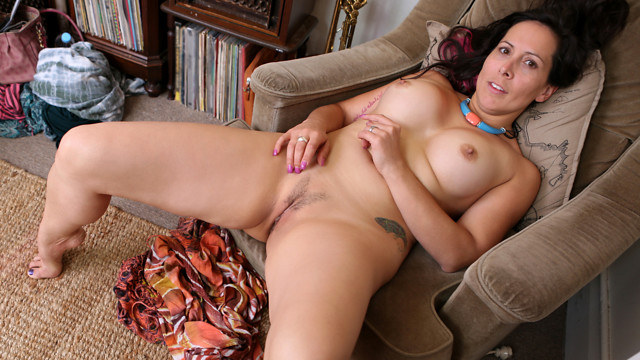 Busty milf Jade Winters is always happy to pop her huge breasts out and play with them. Her nipples are constantly hard and sensitive, and her landing strip pussy is in a constant state of damp delight. Let this horny housewife take you on a tour of her body that will end in a big O.
»»» End «««
Barbara - Touch Myself
Posted - September 17, 2019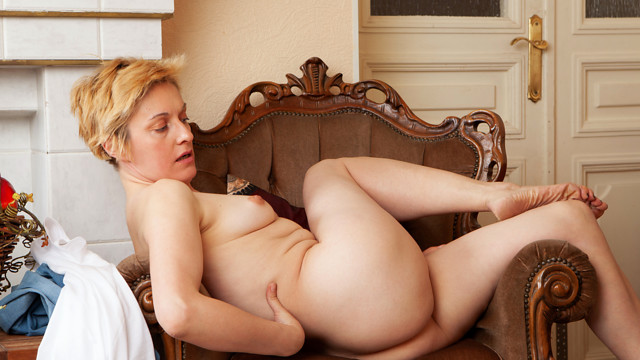 After coffee and a snack, housewife Barbara has nothing but time on her hands until her husband comes home. What better way to pass the time than to strip down and play with her boobs? She may be a newcomer, but this horny milf is super sensual and has a delightful trimmed pussy.
»»» End «««
Barbara - Fun With Barbara
Posted - September 15, 2019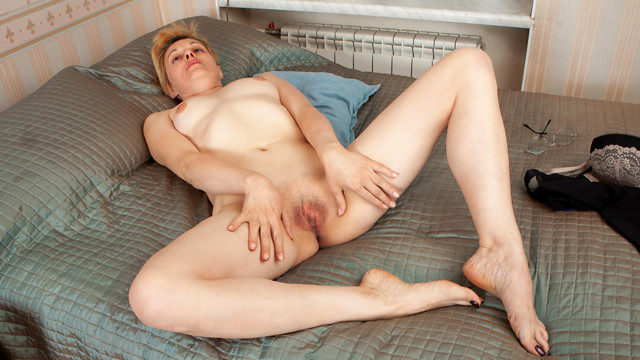 Mature milf Barbara canít wait to show off all her assets. Lingerie clings to her breasts and belly, but she soon gives in to the temptation to get naked. She canít help but moan in delight as her talented fingers make hard peaks of her nipples and then slide into her greedy twat.
»»» End «««
Barbara - First Time
Posted - September 13, 2019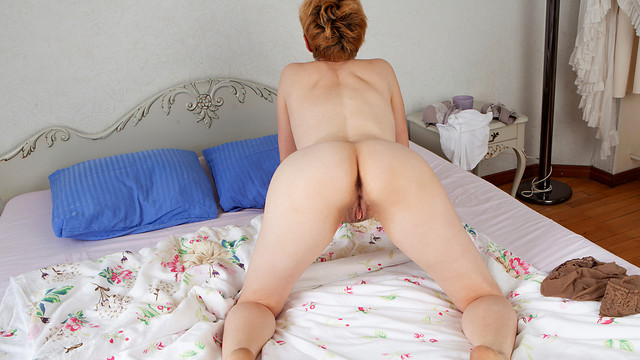 For a first timer, Barbara certainly has us captivated! She's a sensual mom who knows the power of her lush body. From her small boobs with their tight nipples to her firm ass and her nicely trimmed cunt, she will captivate you and keep you hoping for more of a show.
»»» End «««