Felicity De Fiend - Home To Her
Posted - March 31, 2021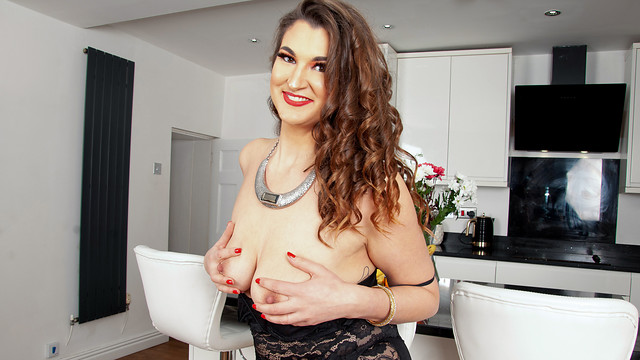 It's time for Felicity De Fiend to get her rocks off with the man she's brought home for the evening! As her lingerie and evening gown come off, her lover watches from afar and then joins in on the fun. Felicity is eager to exchange oral favors before climbing on top and riding her way to climax!
»»» End «««
Mira Biliss - Wet And Ready
Posted - March 30, 2021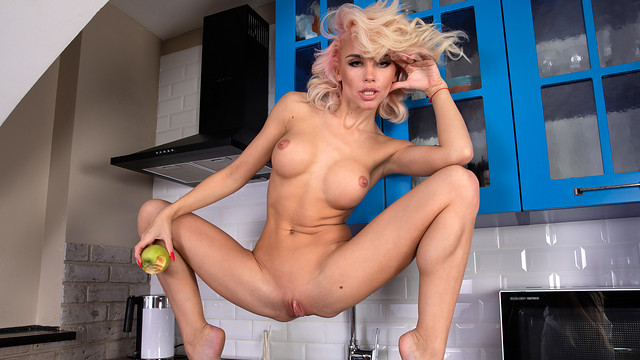 Let's be real, girls don't get much sexier than Mira Biliss. Wearing a short dress with a sheer, sexy coverall, she enjoys a snack in the kitchen before getting naked and indulging in her own needs. Let her show off her slim figure and the way her flexibility can really make lovemaking interesting.
»»» End «««
Mira Biliss - Simply Divine
Posted - March 28, 2021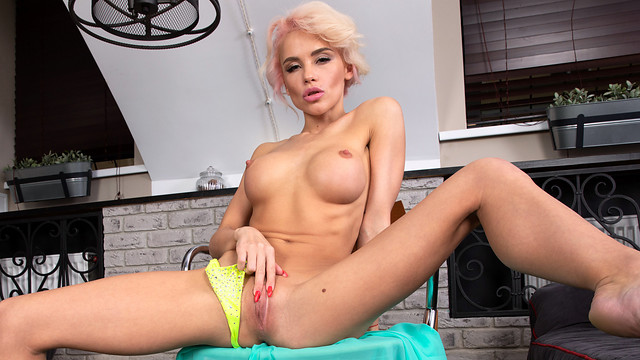 Mira Biliss knows that she's hot as hell, and she just loves dressing in outfits that highlight all her incredible assets. Her lovely breasts really fill out her bra, while her tiny waist makes a thong stand out. Stripping down and sliding her fingers down her bare slit are all part of her personal show.
»»» End «««
Mira Biliss - Sexy Splits
Posted - March 26, 2021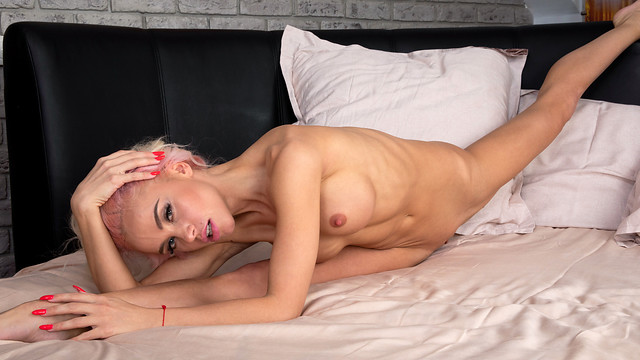 Our lovely pinup mommy Mira Biliss is ready and willing to show you everything. A one-piece lingerie getup clings to her curves, from her incredible titties to her firm ass. When she starts stripping, she strikes so many flexible poses that prove that she's going to be an incredible and sexy lay.
»»» End «««
Mira Biliss - Nothing Underneath
Posted - March 24, 2021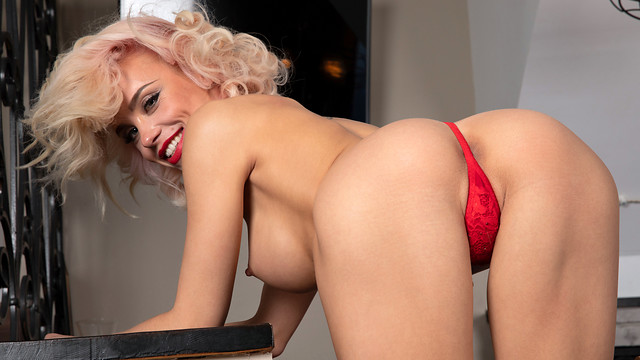 Would you wear a bra if you had breasts like the ones Mira Biliss is rocking? Her incredible titties are much too bouncy and fun not to share. Let this pinup blonde show you her world as she peels her clothes off and runs her talented fingers from boobs to bottom and through her slippery snatch.
»»» End «««
Belisa - What I Want
Posted - March 23, 2021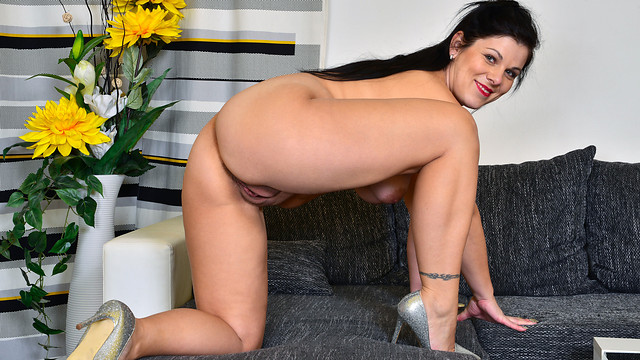 Lovely Belisa is always on the lookout for opportunities to take care of her own needs, and when she wants to masturbate she won't stop until she's riding her own fingers. Of course, there's plenty of fun to be had along the way in stripping down and playing with her incredible titties before settling in to rub her clit.
»»» End «««
Belisa - Stay Home Instead
Posted - March 21, 2021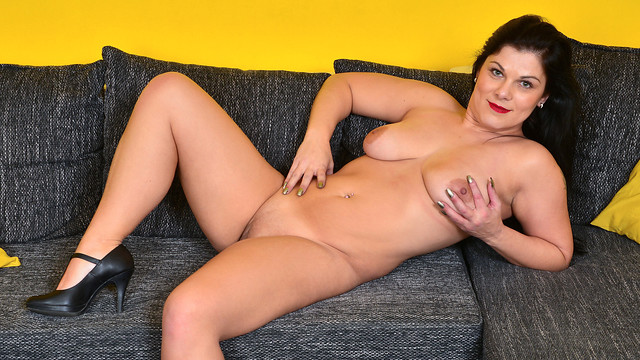 Why would Belisa go out in her hot little club dress if she could stay in, get naked, and make herself cum? This bigtit Brit is always looking for the next excuse to peel her clothes off and feel all her delicious curves. We love her bit bottom and heavy titties, but best of all is her shaved pussy.
»»» End «««
Belisa - Nightly Routine
Posted - March 19, 2021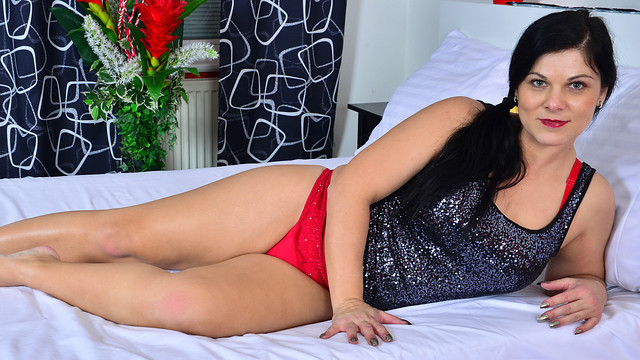 Raven-haired housewife Belisa has curves in all the right places, and she wants you to touch to your heart's content. She looks oh so fine in red lingerie, but this mom's real goal is to get naked and make herself moan. Let her fingers guide the way as she strokes herself into an orgasmic frenzy.
»»» End «««
Belisa - Boss Babe
Posted - March 17, 2021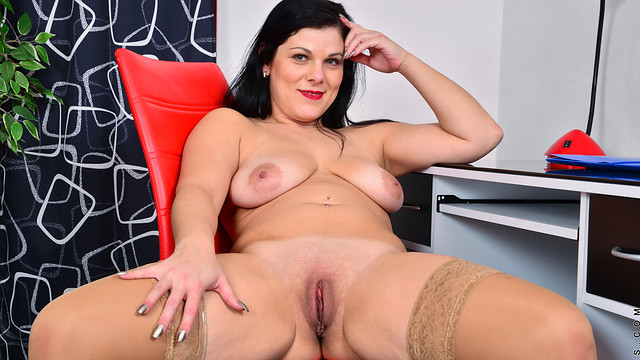 After a hard day's work, Belisa is eager to get home and get naked. Seriously, this bigtit mom hates being dressed. Her bra and thong are quick to hit the ground so that she can heft her magnificent breasts and run her hands up and down the slippery delight of her bare snatch.
»»» End «««
Mamie - Sultry Blonde
Posted - March 16, 2021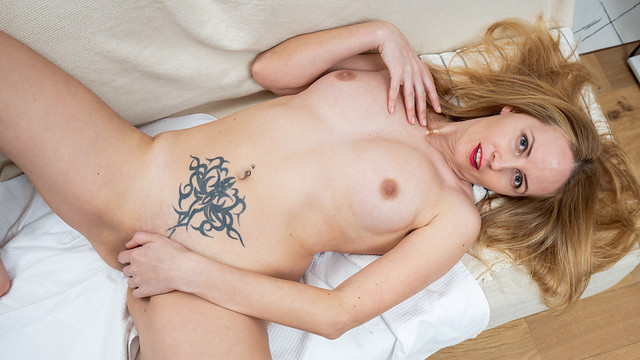 Now that Mamie is riding solo, she has to take care of her own needs. Slipping out of her evening gown and into something more comfortable, she soon finds herself naked and caressing her magnificent breasts and nipples. As she warms her lovely body up, her bare twat is soon wet and ready to play.
»»» End «««