Valentina Ross - Hardcore
Posted - August 11, 2015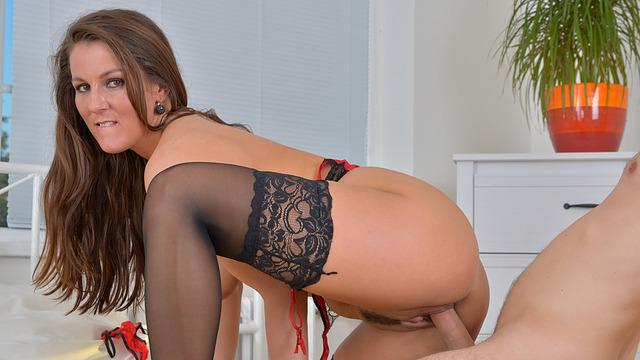 All natural Czech mom Valentina Ross has found a man to rock her world! She kicks off her seduction dressed in lingerie, but soon she has stripped down to her thong to deliver a wet blowjob. She can't get enough of sucking cock until finally she meets the demands of her landing strip pussy by climbing aboard for an orgasmic stiffie ride.
»»» End «««
Licious Gia - Hardcore
Posted - June 17, 2014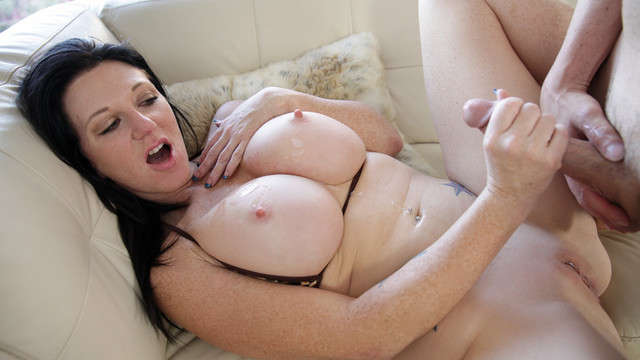 Enhanced milf Licious Gia is sunbathing when she decides to use her big tits and g-string to entice the pool boy to give her some hot loving. Her seduction is a success, but just to seal the deal Licious leads her guy inside and pulls out his cock to give him a long wet blowjob. Her beau reciprocates with a sweet pussy licking and then the couple starts a raunchy fuck fest in a variety of hardcore positions that leave them both sweaty and satisfied.
»»» End «««
Holly West - Hardcore
Posted - December 13, 2013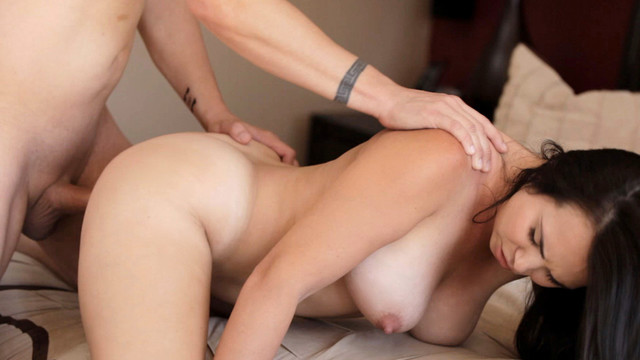 33 year old Holly West is dressed in a hot bra and panty set that she knows will get her guy hard and ready. The hot mom uses her mouth and incredible enhanced tits to lavish love on her beau's rock hard cock, and then she spreads her legs doggy style so that her guy can fuck her hard from behind until they are both screaming their pleasure.
»»» End «««
Raven Lechance - Hardcore
Posted - July 2, 2013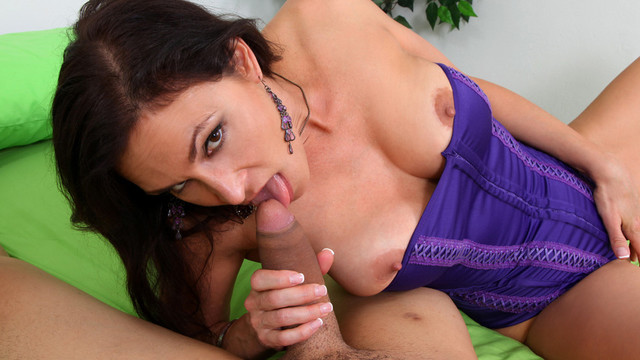 Raven LaChance is a Southern milf who has dressed in extra slutty clothes to entice her man. She gets him naked and crawls on her hands and knees to give him a long erotic blowjob with her warm mouth while she rubs her own wet needy pussy. Needing to cum, Raven mounts her man's erection and takes her time riding her masculine stud before letting him blow his load all over her eager face and big tits.
»»» End «««
Melisa - Hardcore
Posted - June 18, 2013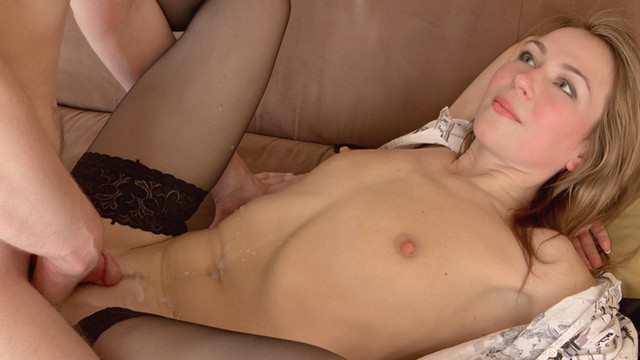 Melisa is a 35 Russian babe who will do anything to please her man. Dressed a bit slutty in a miniskirt and thigh-high sheer stockings, Melisa gives her beau an intimate lap dance with her round ass grinding into his erection. Dropping to her knees she gives her guy a long loving blowjob and then climbs aboard to slide her tight wet snatch down onto his cock. Melisa's man spends plenty of time fucking his hot milf doggy style as he pinches and kneads her all-natural tits and drives her towards ecstasy.
»»» End «««
Nora Noir - Hardcore
Posted - May 28, 2013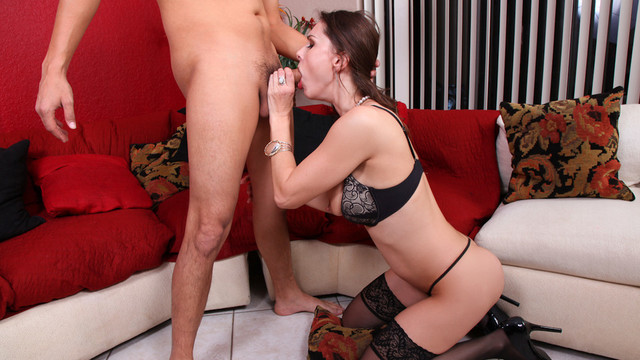 39 year old Nora Noir is always on the prowl for her next sexual conquest. Nora's man starts by licking and sucking Nora's hanging tits. When he pulls out his erect dick, this cock craving milf happily drops to her knees and wraps her sweet lips around the treat in front of her until he is rock hard and ready to explode. Pushing her man down, Nora straddles her stud, taking him deep into her landing strip twat and riding him hard and fast until she explodes in ecstasy.
»»» End «««
Charlotte Davis - Hardcore
Posted - May 7, 2013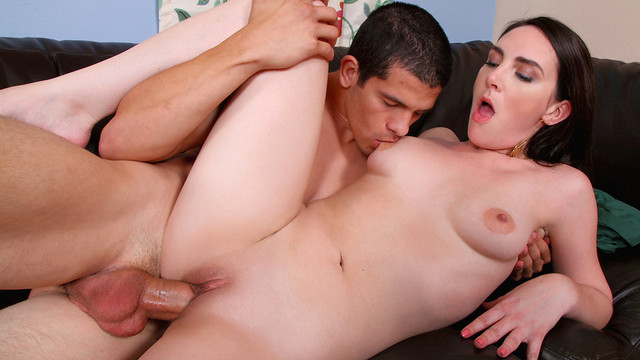 30 year old Charlotte Davis is a sexy milf on a mission to fill her horny pussy with long hard cock! She and her man undress each other between kisses, but before they can finish that task Charlotte falls to her knees and wraps her eager lips around her man's dick. After an incredible blow job, Charlotte slides out of her panties and gives her beau a stiffie ride in her creamy cunt.
»»» End «««
Caroline - Hardcore
Posted - April 16, 2013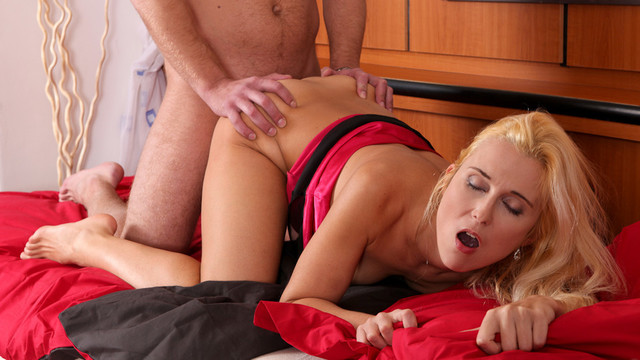 37 year old Czech babe Caroline likes her men younger and well-hung. This sexy milf isn't shy about letting her man remove her lingerie as long as he keeps his eager mouth on her enhanced boobs, but her real fun starts when she gets to wrap her lips around his long hard cock. After Caroline's man lubes his woman up with a good pussy licking, the two come together in a variety of hot positions you'll love to watch!
»»» End «««
Sophia Jewel - Hardcore
Posted - April 2, 2013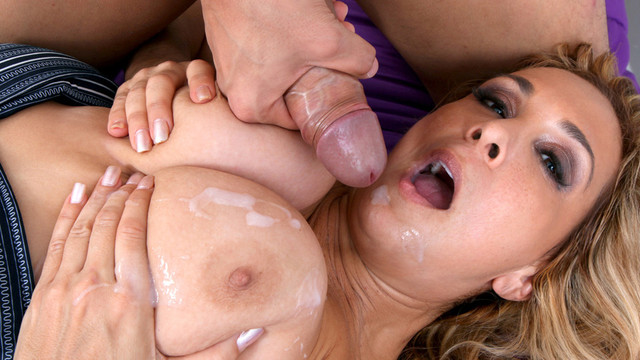 Sophia Jewel is an all American babe with a set of jugs that no man can keep his hands off of! When Sophia lures her man into a nearby bedroom and entices him with a long sexy blowjob, it's not surprising that the next step is spectacular sex! The lovers switch through a variety of positions, enjoying a lazy afternoon of raunchy fucking.
»»» End «««
Mimi Moore Sucks A Dick
Posted - December 25, 2012
34 year old
Mimi Moore
from the UK works as a marriage counselor by day, but by night she is a sultry milf who scours pubs for single guys who can help her pleasure her
horny pussy
.
"There's nothing I like better than a big dick to suck and fuck!"
This evening Mimi has picked up a hot young stud in a local pub and they have rented a hotel room together. After
making out
on the elevator on the way up to the room, the pair can't keep from ripping each other's clothes off.
Mimi's guy cups his hands beneath her
medium sized tits
and squeezes her diamond hard nipples, but this mature cougar won't be happy until she has sucked her man's
long hard dick
deep into her mouth. Stilling his hands, she looks up at him with a sultry smile.
"Let me get you warmed up to give me a good fuck, hmm?"
Then she kisses her way down his chest and pulls his jeans and boxer briefs down so that she can wrap her little hand around his big cock and engulf him in her
eager mouth
.
The
blow job
is hot and intense, but soon the two are too horny for more to continue. They help each other out of their pants and then Mimi leans up against the dresser so that her sweet ass is pushed into the air and her
creamy horny hole
is wide open for her guy to take her.
"I can't wait any longer to cum. Hurry up!"
Placing his hand between her shoulders to steady himself, Mimi's man positions himself and then enters her in one long thrust until his balls slap against her
drenched twat
. These two are only getting warmed up, but if you want to see the whole hot scene in high def pics and video you'll have to go to
Anilos.com
® now to check it out!
»»» End «««