Michelle Khan - Sexy Lady
Posted - June 30, 2014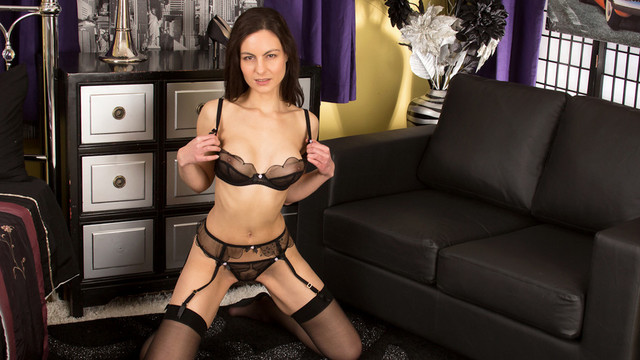 Stunning milf Michelle Khan is all about showing off her full enhanced tits with her rock hard nipples and her landing strip pussy beneath sheer bras and thongs. As this horny milf gets hotter and more aroused, she takes her time slowly peeling her clothes off until she has uncovered all of her assets and is ready for a hard fuck.
»»» End «««
Kim - Sexy Old Lady
Posted - June 27, 2014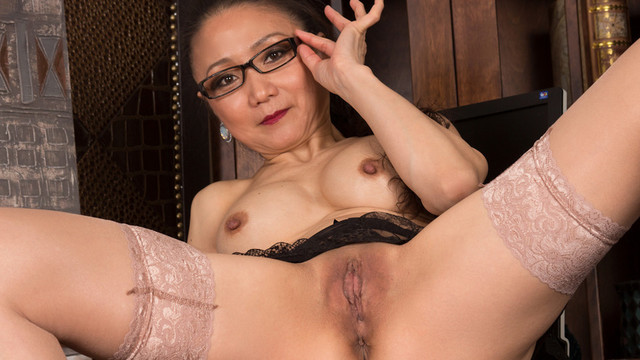 Asian mom Kim needs to dress demurely for work, but this hot milf keeps secrets like lacy thigh highs and thongs beneath her skirts. Whenever she's alone at the office she takes the opportunity to pinch her rock hard nipples through her sheer bra and slowly peel off her clothes to expose her sleek body and dripping bald fuck hole in preparation for a secret good time!
»»» End «««
Tammie Lee - She Still Got It
Posted - June 27, 2014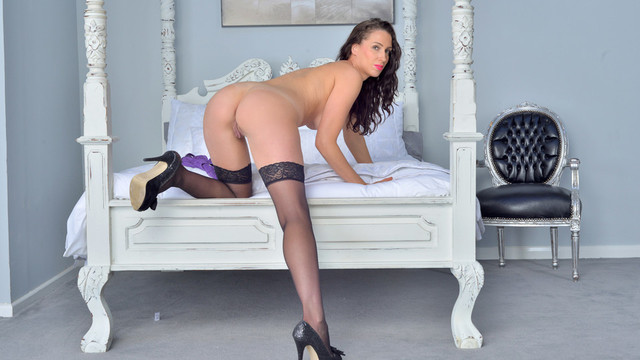 32 year old Tammie Lee is a cougar who's still got the sex drive and stunning body of a much younger woman! This sexy tease takes her time peeling off her clothes until she's down to just her sheer panties, leaving her fully able to play with her horny boobs and diamond hard nips. After discarding her panties, Tammie puts on a show with her dripping pink pussy.
»»» End «««
Michelle Khan - Relaxing Fun
Posted - June 26, 2014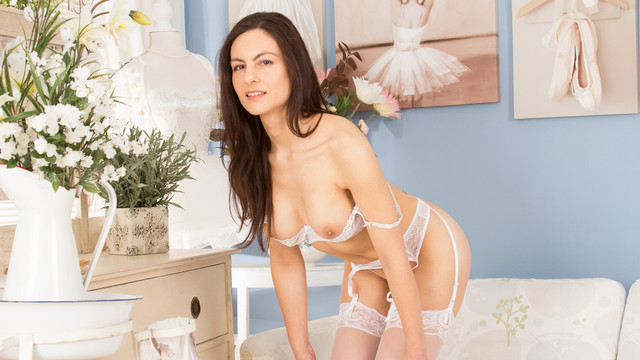 Looking and feeling incredible in sheer white lingerie, Michelle Khan can't wait to pleasure her cock craving pussy. She doesn't skimp on massaging her enhanced boobs and pinching her puckered hard nipples, so by the time she peels her thong down her long legs her landing strip twat is already creamy with her pussy juices.
»»» End «««
Tammie Lee - Feels So Good
Posted - June 24, 2014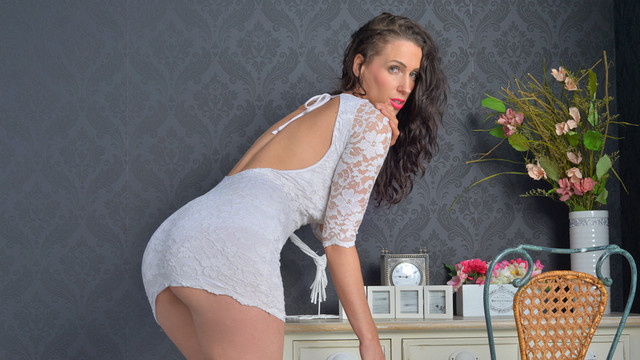 Slender and sexy, UK cougar Tammie Lee is a hot milf with a body that won't quit. As the full-breasted hottie slowly slips out of her clothes and takes the time to massage her hanging boobs with their rock hard nipples, her bald pussy is already growing wet with excitement. By the time her hands wander down to play with her pierced hood and slip into her creamy fuck hole, this hot mama is totally ready for a party in her pussy!
»»» End «««
Kim - Ready To Please
Posted - June 23, 2014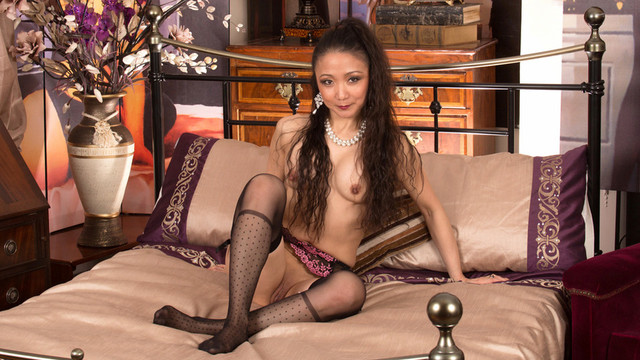 When British milf Kim is in the mood for a good time with her hot body she takes the slow seduction route. First she dresses in slinky lingerie, and then she gradually runs her hands all over her sensitive body and breasts with their rock hard nipples. Soon her sheer clothes start coming off until she has exposed her soft bald pussy for her next seductive move.
»»» End «««
Michelle Khan - Office Pleasures
Posted - June 20, 2014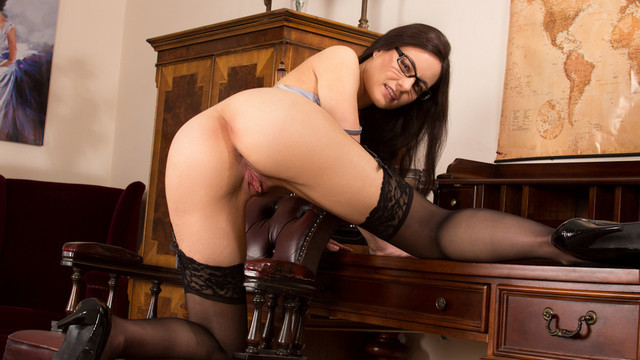 Fashionable Michelle Khan doesn't let long hours at the office get her down. Instead, this sultry first-timer waits until the place is empty and then peels off her business clothes until she is down to her bra and thong. Once she has uncovered her tits and landing strip pussy, it's just a matter of deciding which part of her luscious body this milf wants to pleasure first.
»»» End «««
Michelle Khan - First Timer
Posted - June 17, 2014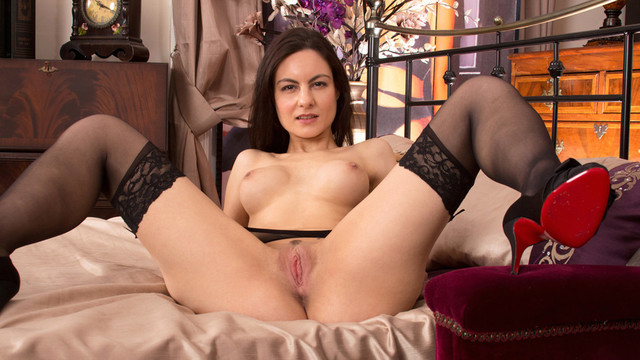 Amateur Michelle Khan is doing her first adult shoot, but this enhanced mom has what it takes to be an instant star! Dressed up in sexy lingerie, she is quite a tease and she knows it. She takes her time pulling her enhanced boobs from her bra to fondle them and pinch her diamond hard nipples, then unveils her dripping snatch that is all wet and ready for a pussy party.
»»» End «««
Licious Gia - Hardcore
Posted - June 17, 2014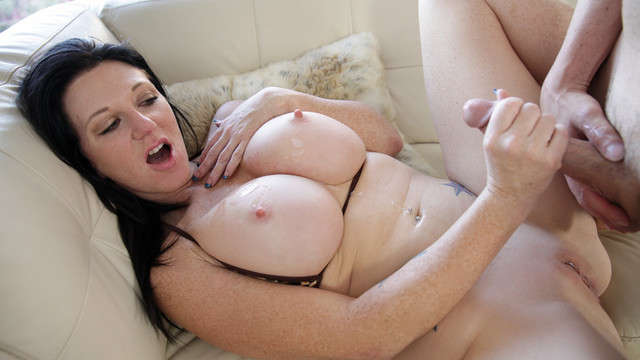 Enhanced milf Licious Gia is sunbathing when she decides to use her big tits and g-string to entice the pool boy to give her some hot loving. Her seduction is a success, but just to seal the deal Licious leads her guy inside and pulls out his cock to give him a long wet blowjob. Her beau reciprocates with a sweet pussy licking and then the couple starts a raunchy fuck fest in a variety of hardcore positions that leave them both sweaty and satisfied.
»»» End «««
Taylor Morgan - She Is The Boss
Posted - June 15, 2014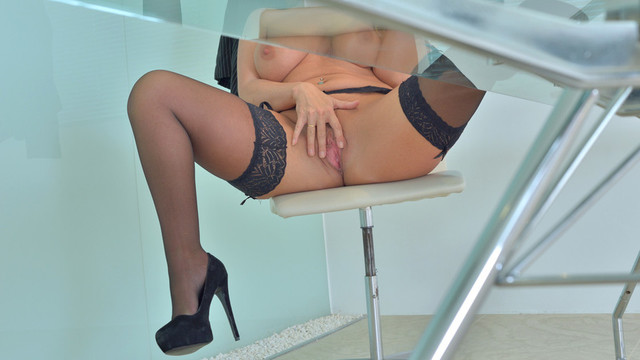 Taylor Morgan is a blonde milf with big enhanced boobs and a totally fuckable body. The hot mom has filled in as a secretary for the day, but now that she's done with work it's time to play with her horny tits and landing strip pussy. Peeling off her clothes, the horny cougar climbs onto her desk and spreads her legs as she prepares to get herself off.
»»» End «««