Diamond Fontane - Amateur Fun
Posted - June 30, 2021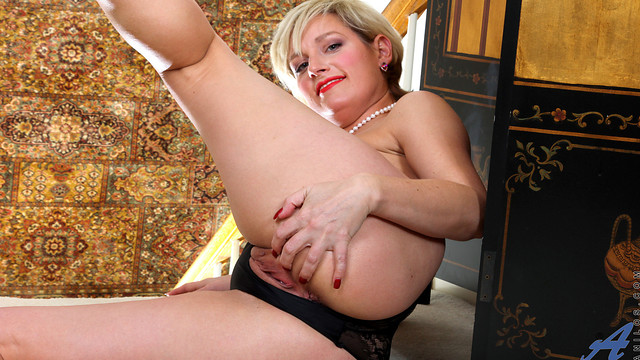 Diamond Fontane may be brand new, but she is eager and very excited to strip in front of our cameras. Her smile grows bigger as her clothes come off to reveal her lovely curves. Once she is down to her high heels, this horny mama isn't going to quit feeling herself up until she's moaning.
»»» End «««
Venera Maxima - Personal Pleasure
Posted - June 29, 2021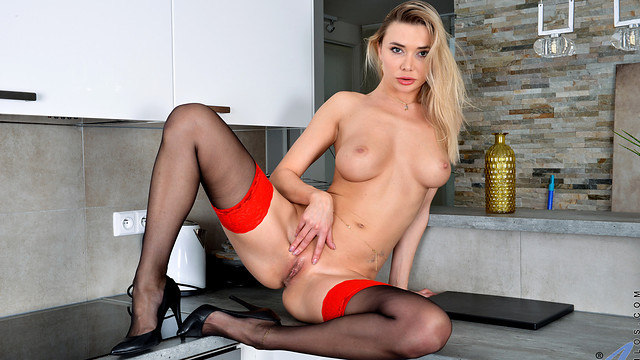 European babe Venera Maxima is newly divorced and learning that she loves wearing lingerie whenever she's home alone. Not only does it make her feel sexy, it also makes it super simple to strip down to just her stockings and high heels, making it easy to fondle her big tits and diddle her bald snatch.
»»» End «««
Venera Maxima - Golden Touch
Posted - June 27, 2021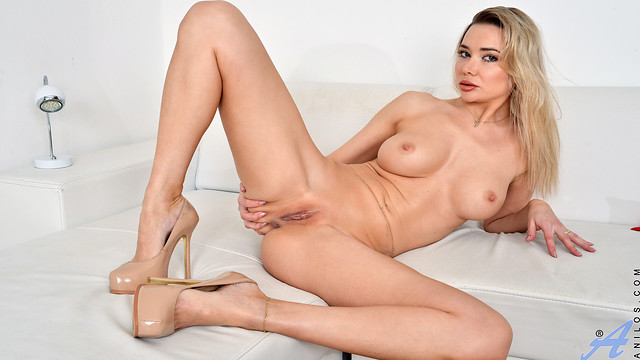 Blonde beauty Venera Maxima knows she's looking good in her short, tight skirt and sheer blouse. Peeling off her outer clothes and then her matching bra and thong, she unveils an incredible body with just the right muscle tone, big boobs, and a slippery bare cunt that is nice and wet for her next adventure.
»»» End «««
Venera Maxima - Classic Beauty
Posted - June 25, 2021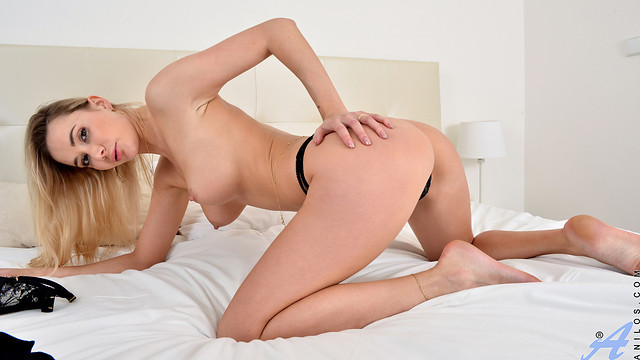 When Venera Maxima wants to get it on, this tall hottie doesn't believe in subtlety. Tonight's getup is a sheer robe and matching bra and thong. Her favorite part of dressing to impress is getting naked, so don't' be surprised when she slips out of her lingerie and feels up her bald twat.
»»» End «««
Venera Maxima - No Holding Back
Posted - June 23, 2021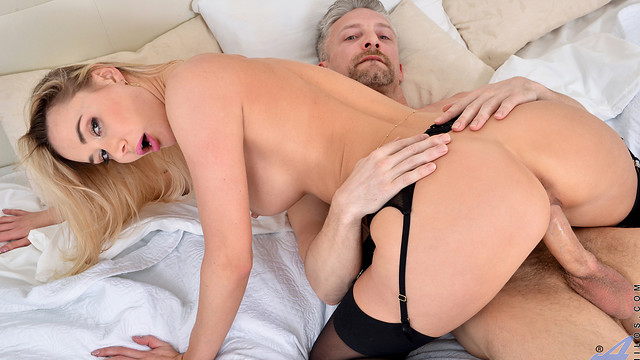 Venera Maxima has had success in finding someone to scratch her sexual itch tonight! Decked out in lingerie, she's a gift to be unwrapped between kisses and caresses. They exchange oral delight, then get busy exploring a variety of hardcore positions that make Venera climax again and again. Their romp finishes when Venera gets her tits covered in cum!
»»» End «««
Amber Jayne - Toy Pleasure
Posted - June 22, 2021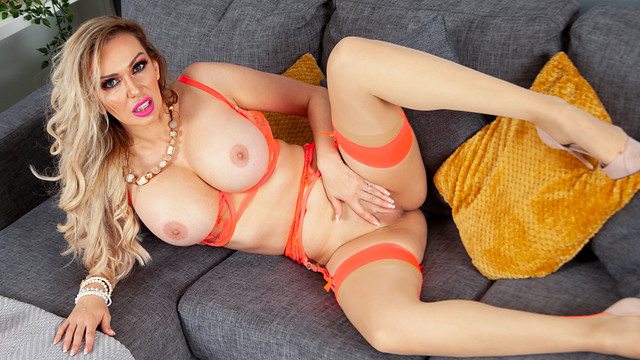 Incredible blonde babe Amber Jayne and her lovely huge titties are back to have more mature fun! Tonight this cougar couldn't find anyone to sate her desires, so she strips down to her peekaboo lingerie and grabs a glass dildo to shove deep into her cum craving bald cunt to take care of her own needs.
»»» End «««
Amber Jayne - Sneak A Peek
Posted - June 20, 2021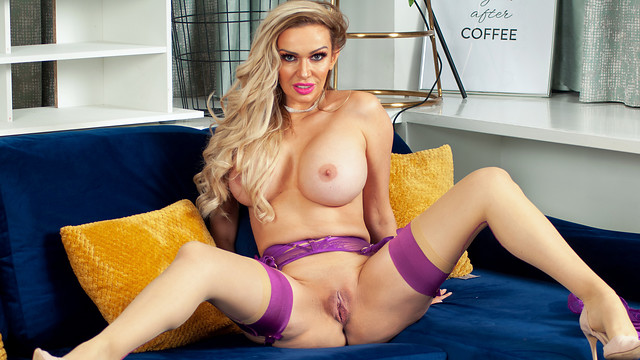 Popular cougar Amber Jayne has joined us for more mature fun! Check out the way this enhanced milf slips out of her dress to unveil her incredible lingerie. Her hands are in constant motion, fondling her nipples, jiggling her big boobs, and shoving a vibrator into her greedy cooch until she's moaning long and loud.
»»» End «««
Amber Jayne - Sheer Beauty
Posted - June 18, 2021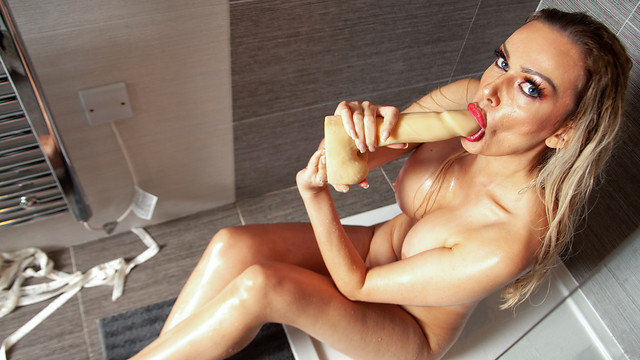 Amber Jayne has stepped into the shower wearing white sheer lingerie, and the results are stunning. This bigtit mama's hands are everywhere as she reveals her slippery skin of her clothes. Once she's naked, it's only natural to grab her biggest dildo and use it to masturbate before sucking it clean of her pussy juices.
»»» End «««
Amber Jayne - Back At It
Posted - June 16, 2021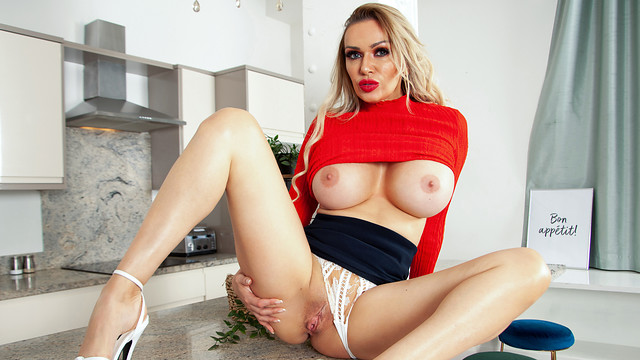 European mom Amber Jayne was so well-loved that we knew she had to come back for more sexy fun. She's just stunning, with puffy lips, enhanced boobs, and a dripping pussy that is made to be fucked. Let her show off all her lovely goods as she shucks her clothes and explores her curves.
»»» End «««
Sweet Ammy - Taking It Off
Posted - June 15, 2021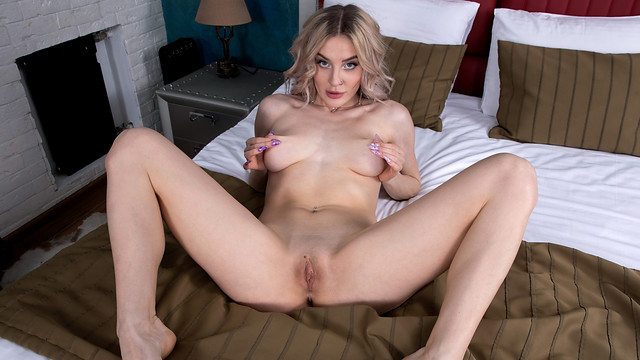 A tight leotard shows off all of Sweet Ammy's delightful curves. This milf is ever so ready to get it on, whether she has a helping hand or not! Her bald snatch is the first thing she decides to play with, but eventually she moves up to give her all naturals and hard nipples some loving, too.
»»» End «««